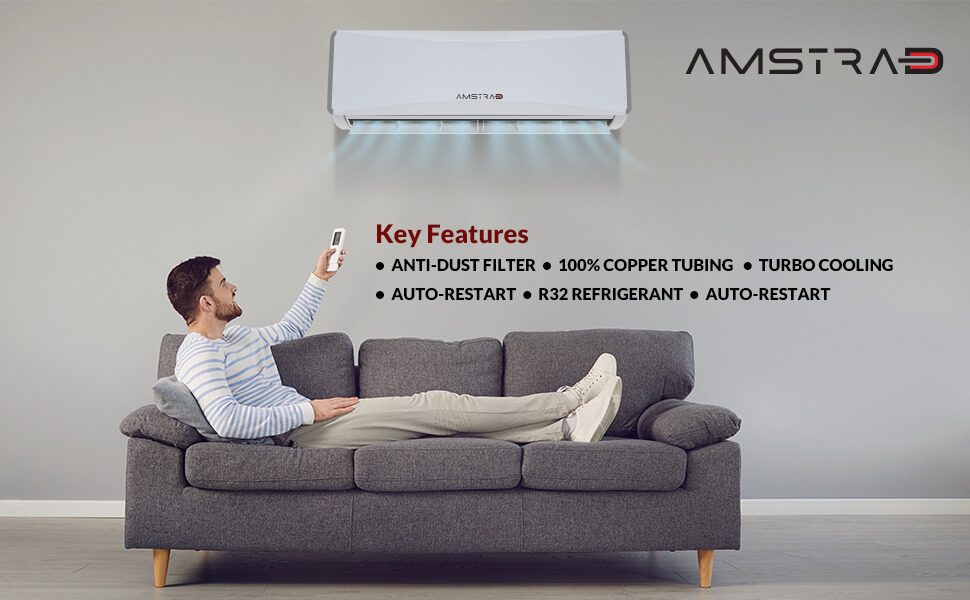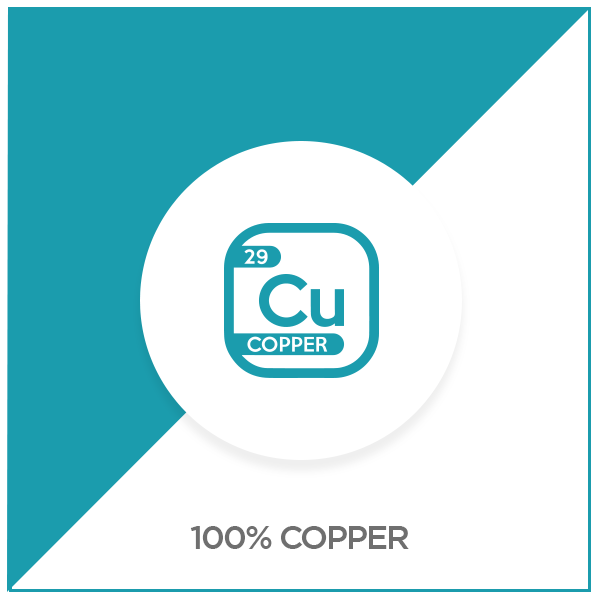 Copper is the most durable, reliable and conductive metal used in the coils and tubes, so ensure you buy and AC with 100% copper Advantage for long-term benefits.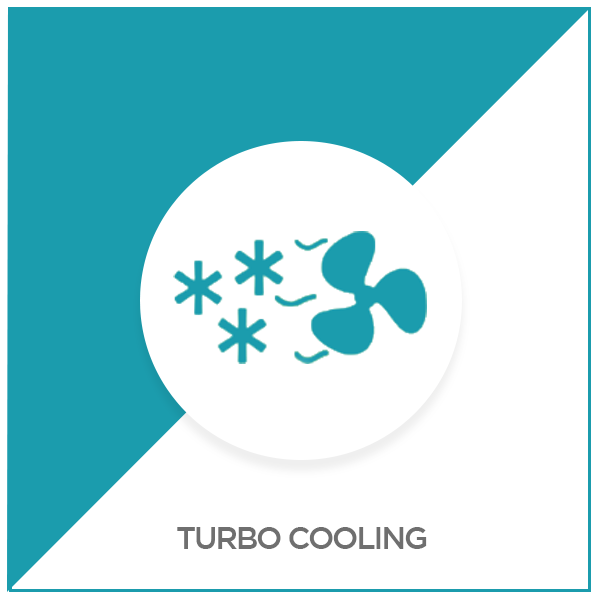 Turbo function will be helpful to cool or heat your room quickly and effectively by operating at the maximum fan speed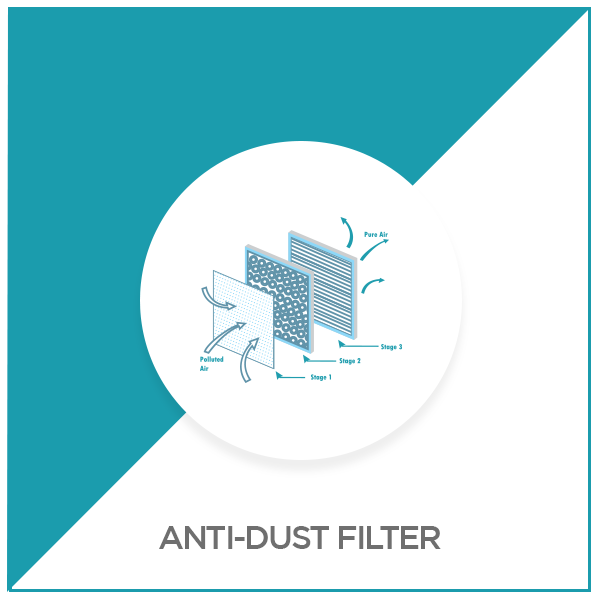 The filter removes harmful irritants from the air. The removal of dust and other impurities improves the cooling capacity of your AC.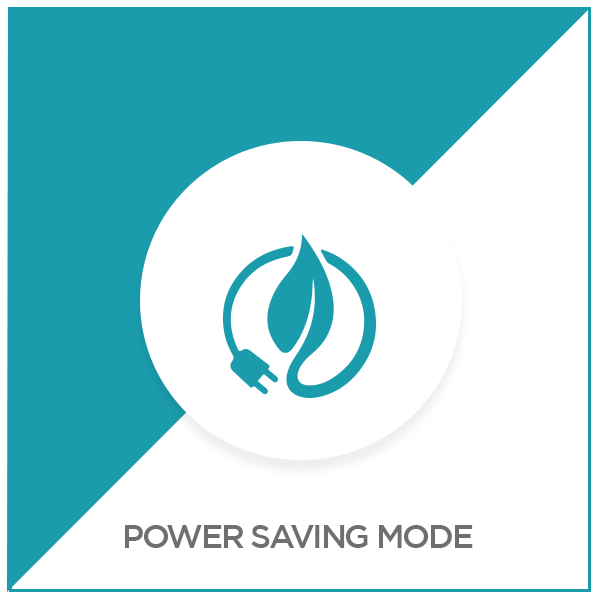 Power saving mode that sets temperature at a comfortable 25˚C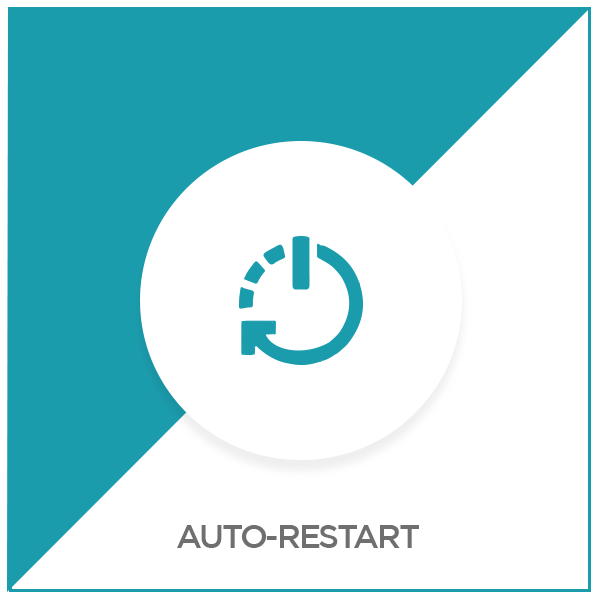 Air Conditioner restarts automatically after power resumes, in case of power failure at the set temperature without any memory loss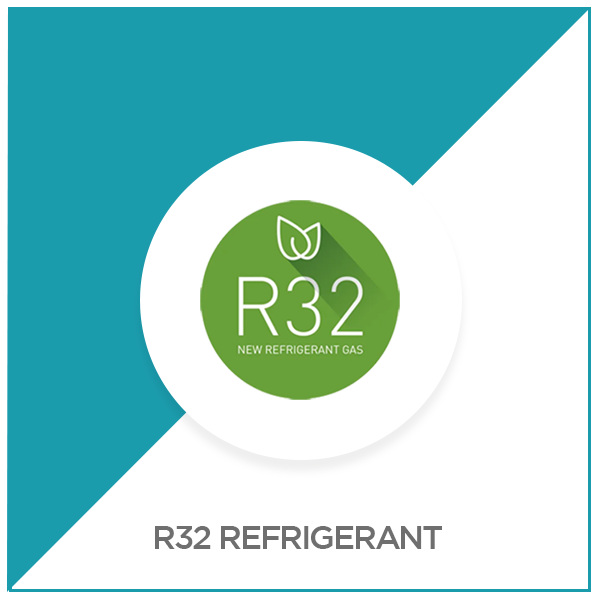 R32 Refrigerant has Zero (GWP) Global Warming Potential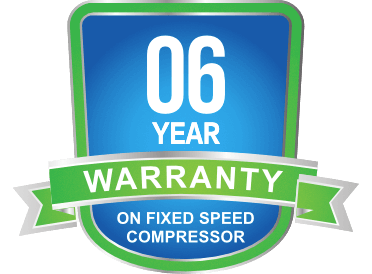 6 YEAR WARRANTY ON FIXED SPEED COMPRESSOR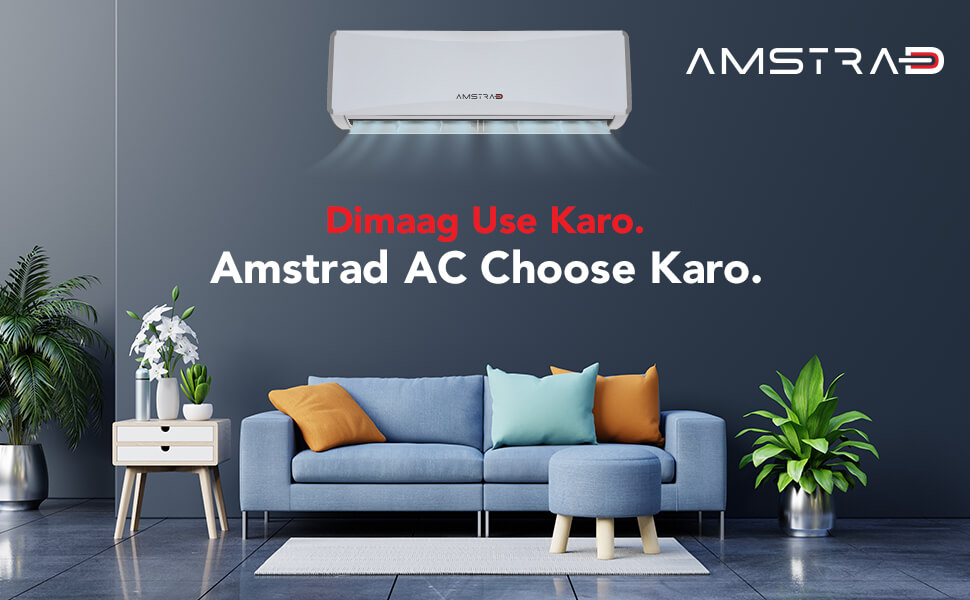 Model Name
AM13F3E
Type of AC
Fixed speed
Cooling Only
Capacity
Ton
1.0T
Power Supply Source
V
230V/1Phase/50Hz
Cooling Capacity
(Rated)
Btu/h
12000
Cooling Capacity
W
3400
Input Power
(100%/50%)
W
NA
Annual Power Consumption
Kw/h
747.01
ISEER (Cooling)
W/W
3.52
Star Rating
3
Voltage Range
187V to 265V
Rated Current
A
4.4
INDOOR UNIT
Net Dimensions
(LxWXH)
mm
840x210x270
Packing Dimensions
(LxWXH)
mm
910x270x330
Weight
(Net)/(Gross)
Kg
9/12
Air Flow Volume
m3/h
730
Operating Noise Level
dB(A)
48/46/44
OUT DOOR UNIT
Refrigerant
Type/ Gms
R32-530
Net Dimensions
(LxWXH)
mm
730x292X525
Packing Dimensions
(LxWXH)
mm
790x335x560
Outdoor Unit Weight
(Net)/(Gross)
Kg
27/30.5
Liquid Tube Diameter
mm
Φ6
Gas Tube Diameter
mm
Φ12
NOTE:
THE IMAGES SHOWN ARE FOR GRAPHICAL REPRESENTATION ONLY.