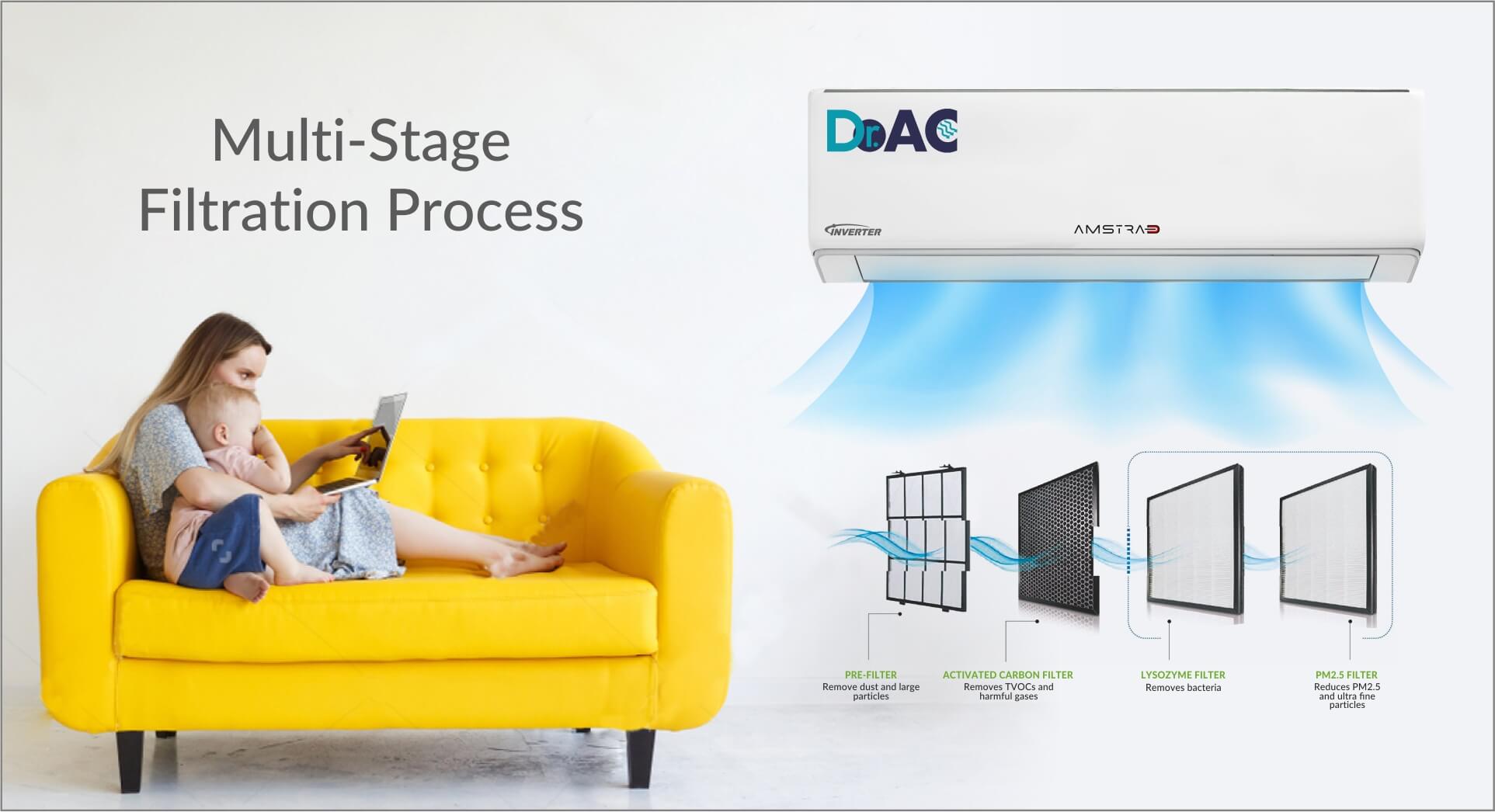 Amstrad Dr AC
Comes with inbuilt Air Purifier and Air Steriliser. Keeps the mosquitoes away too.
Next Generation multistage air filtration system. Recommended by Indian Medical Academy for Preventive Health. Bring home the best 3 Star Inverter AC.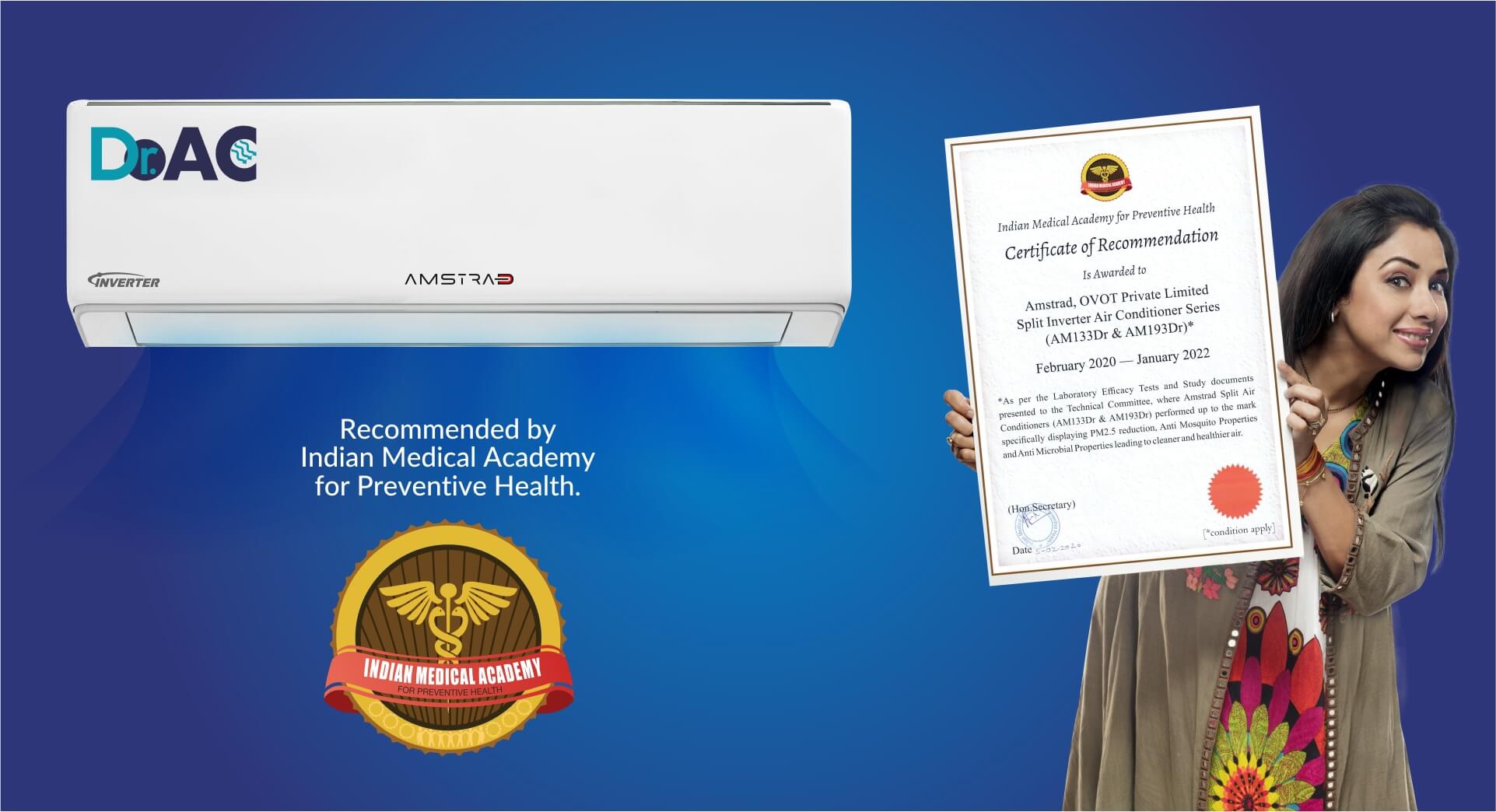 Amstrad Dr. AC is Recommended by Indian Medical Academy for Preventive Health
Certifying reduction in PM2.5 particles, with anti-microbial properties and with anti-mosquito properties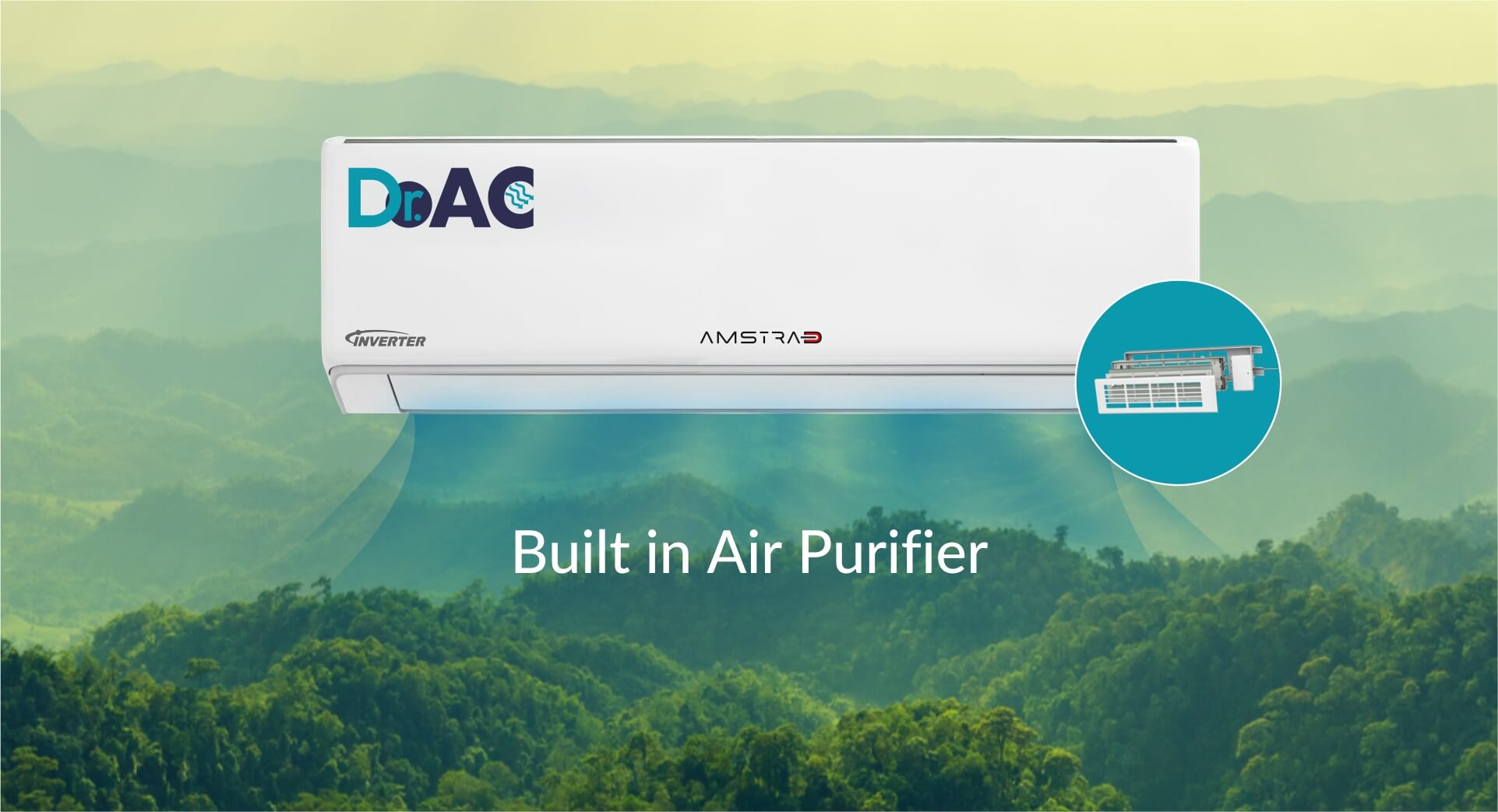 PM 2.5 FILTRATION
Removes 99.9% of PM2.5 particles in the air by electrostatic ion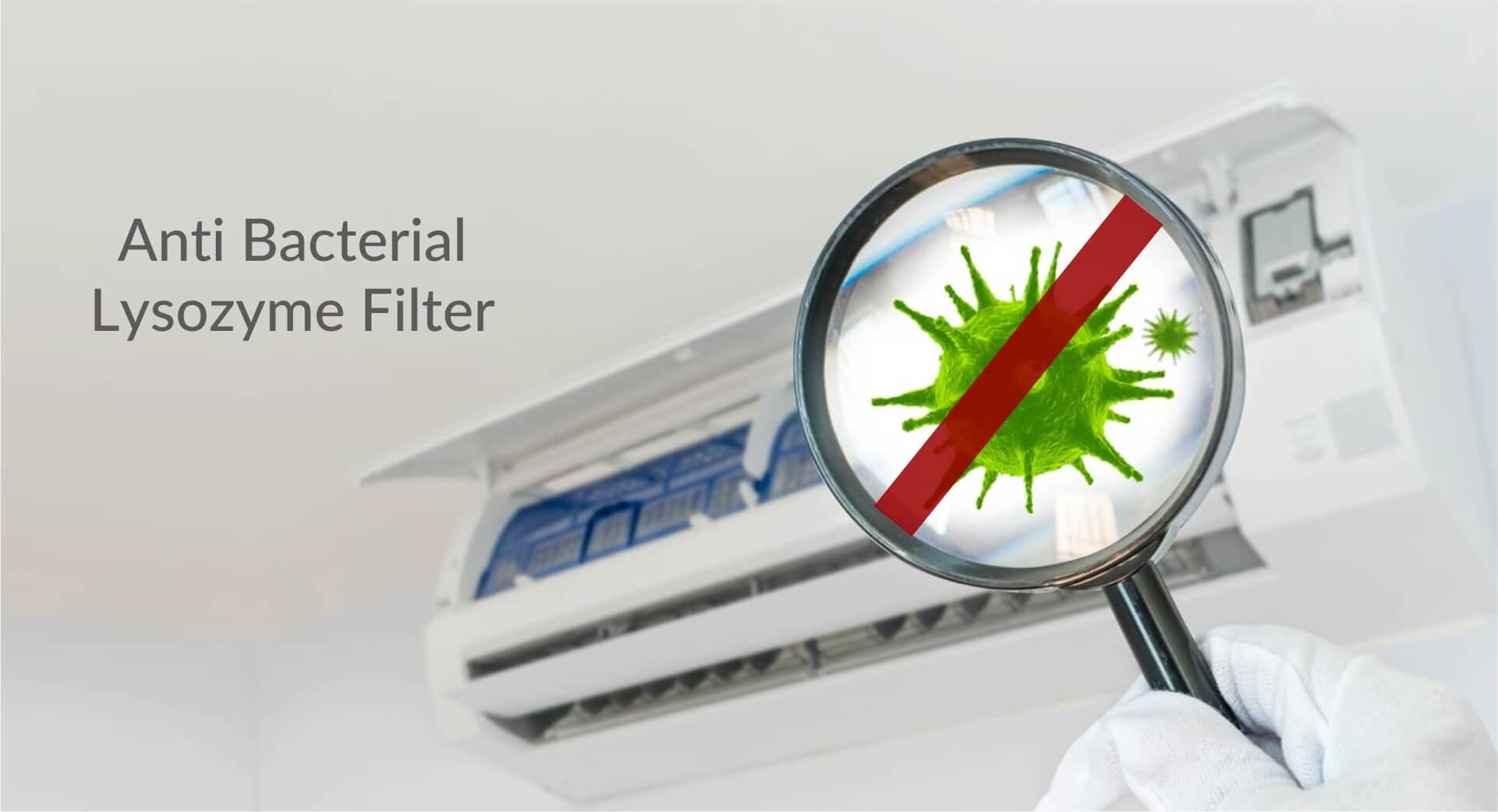 ANTI BACTERIAL LYSOZYME FILTER
The lysozyme enzyme destroys the peptidoglycan layer of bacterial cell walls & defends against bacterial infections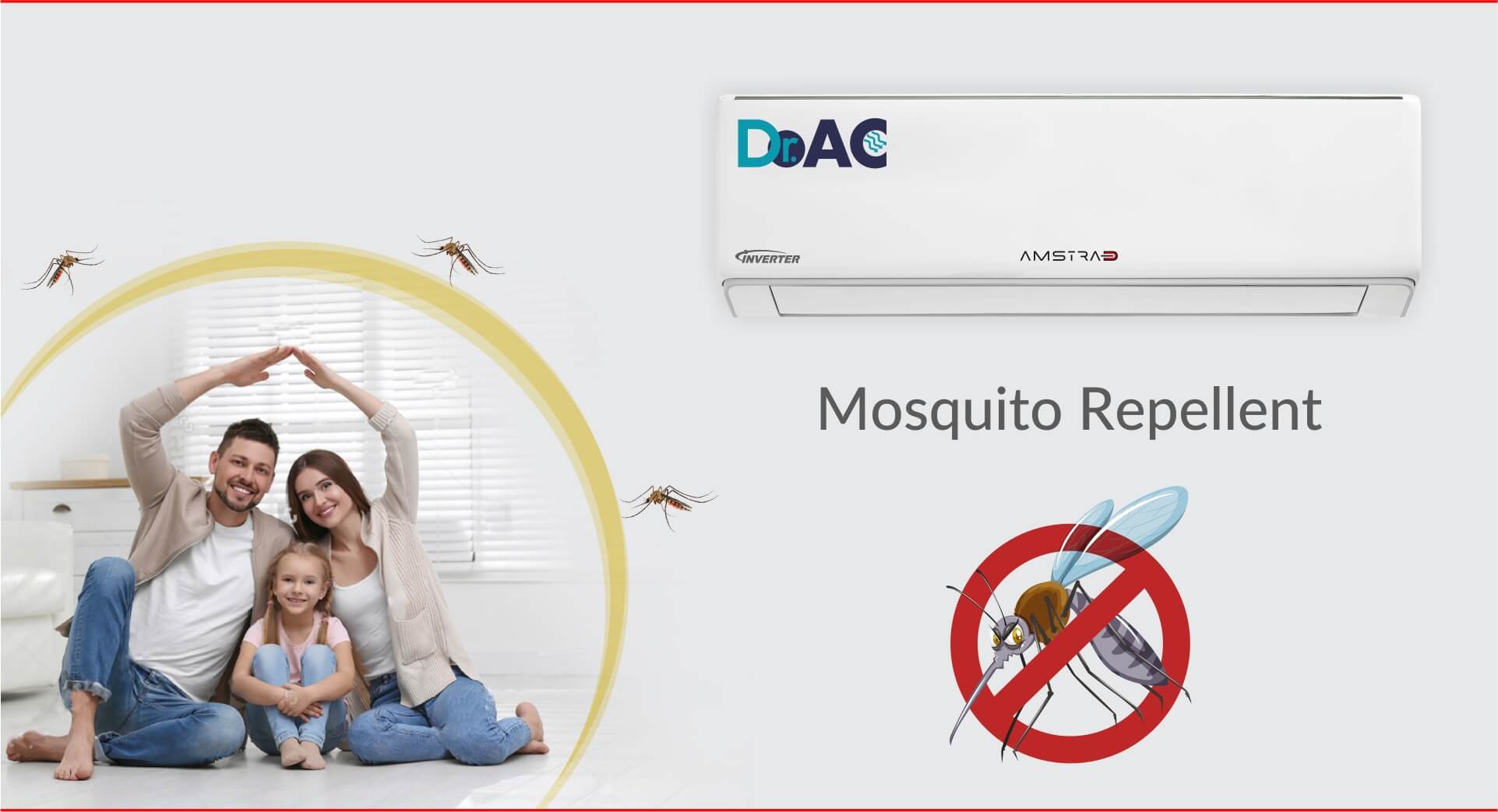 ANTI MOSQUITO PROPERTIES
Mosquito repellent in filter to keep you away from mosquitoes who are responsible for diseases like Dengue, Malaria and Chikungunya.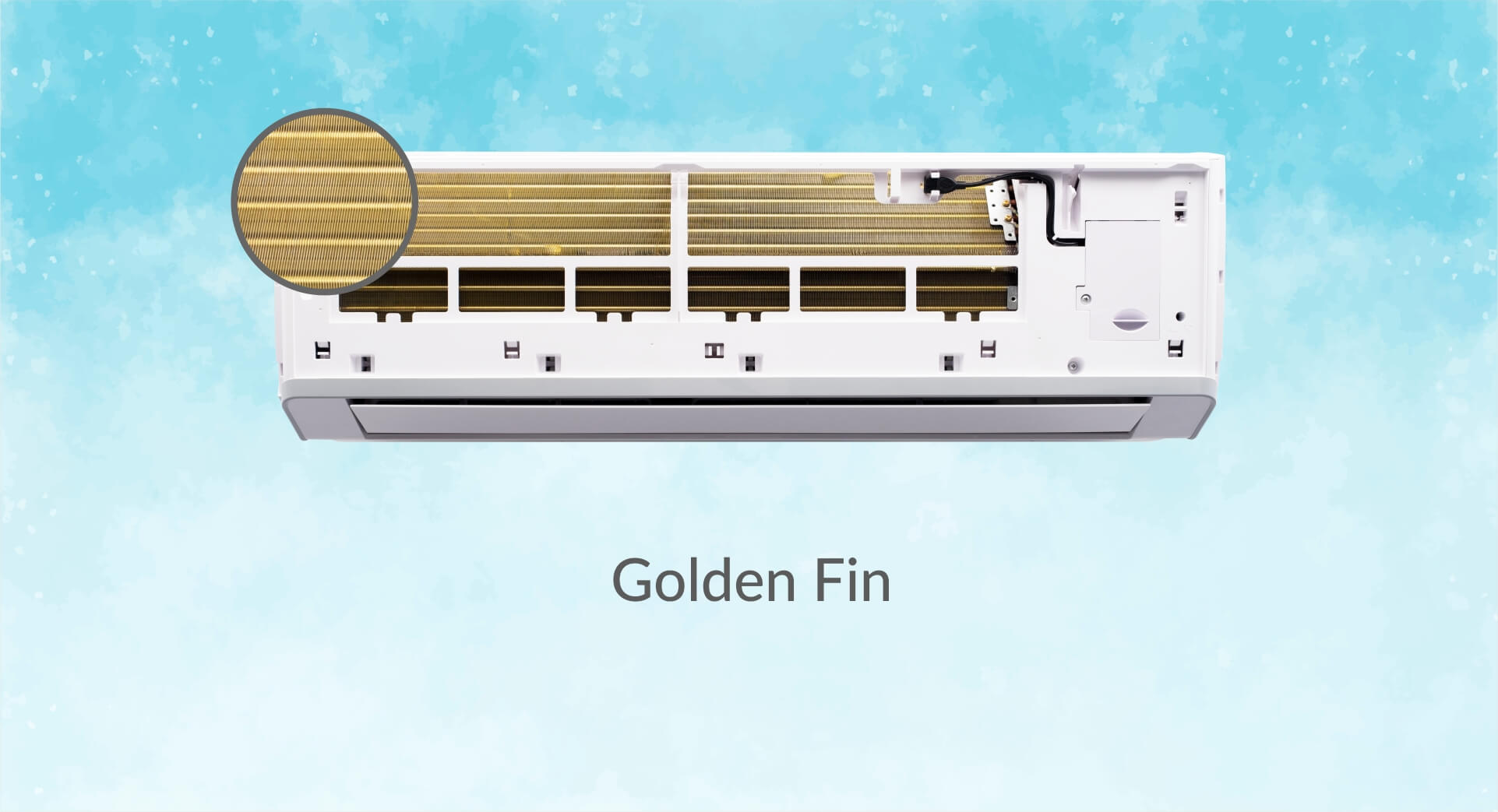 GOLDEN FIN – IDU & ODU
Prevents the corrosion of heat exchangers and extends the life of Air Conditioners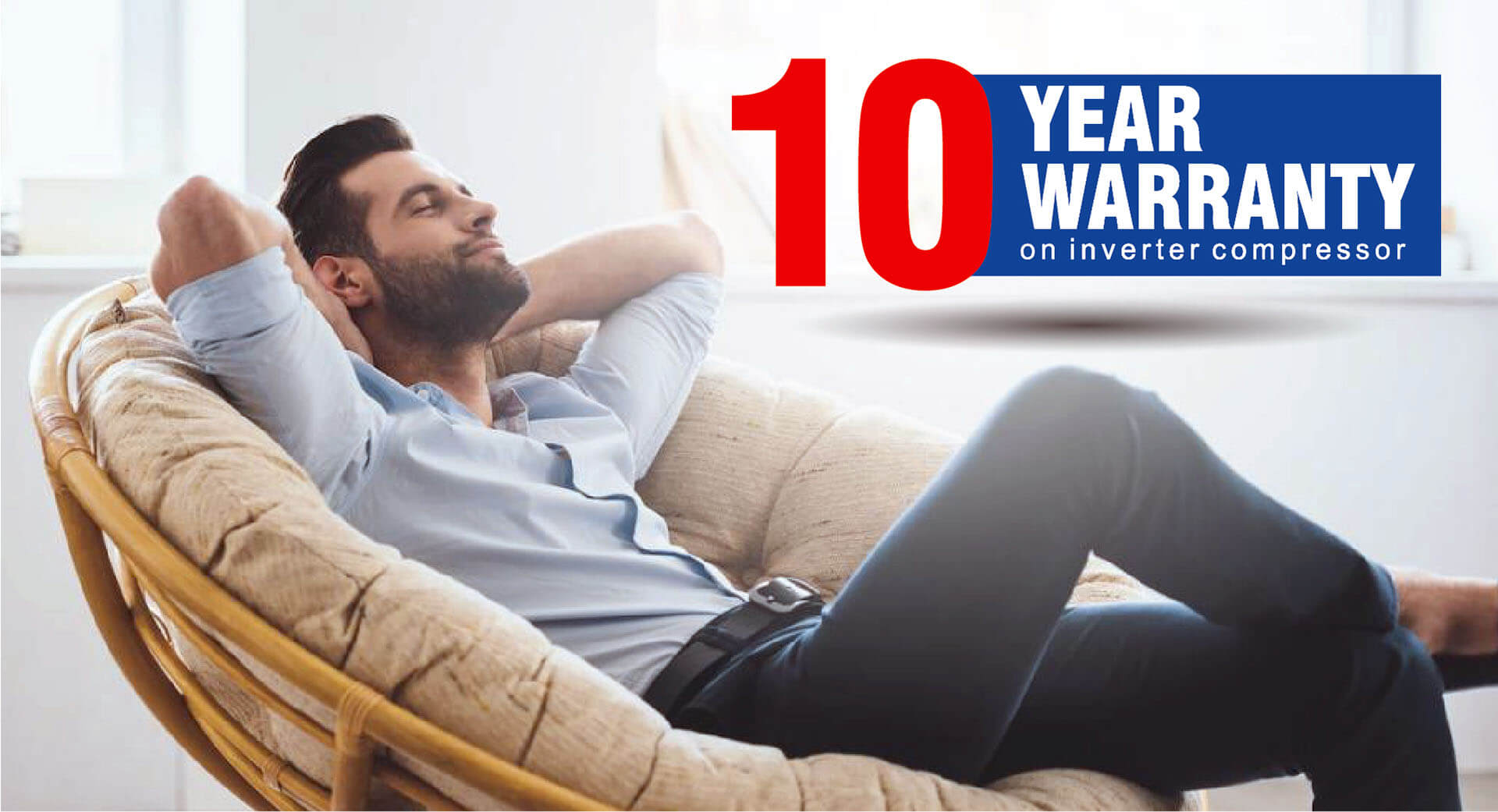 10 YEAR WARRANTY ON INVERTER COMPRESSOR
Peace of mind guaranteed with the best 3 Star Inverter AC
COOLING AT 60 DEGREE AMBIENT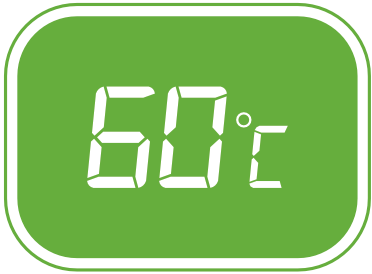 Test at 60˚C to ensure optimum cooling at extreme temperatures with minimum deration in cooling capacity
130V TO 270V OPERATING VOLTAGE RANGE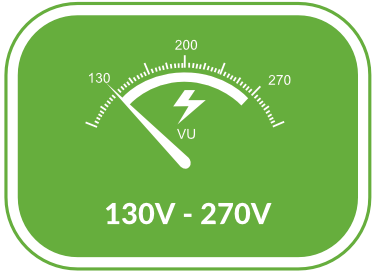 Ensures complete protection from power fluctuations. Best 3 star inverter ac, ideal for Indian power supply conditions.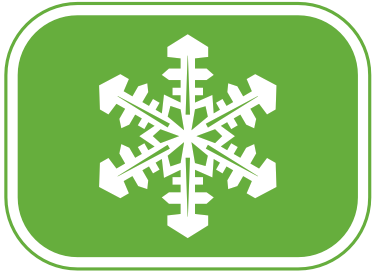 Heavy Duty Cooling, with less
electricity consumption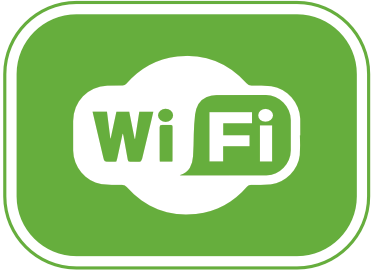 Virtually control you air conditioner from anywhere outside your home using your smartphone and can be operated by voice control via Alexa / Google Home.
(Additional Accessory Needed)
NOTE:
THE IMAGES SHOWN ARE FOR GRAPHICAL REPRENSENTATION ONLY.
AMAZON, ALEXA AND ALL RELATED LOGOS ARE TRADEMARKS OF  AMAZON.COM, INC. OR ITS AFFILIATES.
GOOGLE AND THE GOOGLE HOME ARE REGISTERED TRADEMARKS OF GOOGLE LLC.