Amstrad Cassette Air Conditioner
₹79,990 – ₹139,990
Available in 2 Ton & 4 Ton
Starting from MRP ₹ 79990/-
Surround cooling enabled by 360˚C directional wind (provided by 8 vents) can deliver air evenly throughout every corner in any space. It requires less space for installation (205 mm width of false ceiling is the best standard in the industry).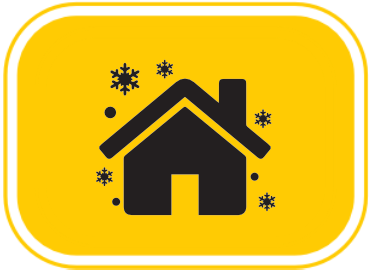 360˚ Airflow through 8 vents in all directions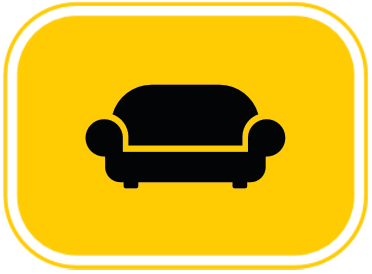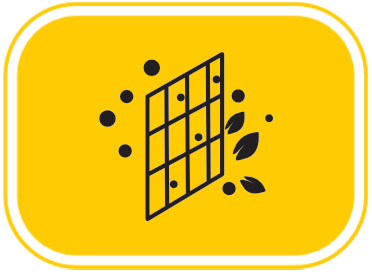 Fresh air intake. Easy Louver Cleaning.
NOTE:
THE IMAGES SHOWN ARE FOR GRAPHICAL REPRESENTATION ONLY.
| Indoor model | | | AMC24M | AMC48M |
| --- | --- | --- | --- | --- |
| Power supply | | Ph-V-Hz | 220-240V,1Ph,50HZ | 380-415V,3Ph,50HZ |
| | Capacity | Ton | 2.0T | 4.0T |
| Cooling(T1) | | Btu/h | 24000 (6824 ~ 24910) | 48000 (16320~51840) |
| | Input | W | 2200 | 5800 |
| | Rated current | A | 9.5 | 8.5 |
| | ISEER | W/W | 3.55 | NA |
| | e.Tube outside dia.and type | mm | Φ7,innergroove tube | Φ7,innergroove tube |
| | g.Number of circuits | | 8 | 15 |
| Indoor air flow (Hi/Mi/Lo) | | m3/h | 1302/1014/850 | 1862/1468/1288 |
| Sound level (sound pressure) | | dB(A) | 46/40/37 | 55/49/45 |
| Throttle type | | | outdooor(throttle valve) | outdooor(throttle valve) |
| Indoor unit | Dimension(W*D*H) | mm | 840x840x205 | 840x840x245 |
| | Packing (W*D*H) | mm | 900x900x225 | 900x900x265 |
| | Dimension (W x Dx H)(panel) | mm | 1020x1020x50 | 1020x1020x50 |
| | Packing (W x Dx H)(panel) | mm | 1115x1115x107 | 1115x1115x107 |
| | Net/Gross weight | Kg | 22.6/27.3 | 27.7/32.7 |
| | Net/Gross weight (panel) | kg | 5.8/9.5 | 5.8/9.5 |
| Outdoor noise level | | dB(A) | 57.00 | 61.00 |
| Throttle type | | | outdooor(throttle valve) | outdooor(throttle valve) |
| Outdoor unit | Dimension(W*D*H) | mm | 890*342*673 | 946*410*810 |
| | Packing (W*D*H) | mm | 995*435*750 | 1030*500*885 |
| | Net/Gross weight | Kg | 38.2/41.5 | 72.4/77.2 |
| Refrigerant type | Type | | R32 | R32 |
| | Charged volume | Kg | 1 | 2.1 |
| Design pressure | | MPa | 4.8/1.5 | 4.8/1.5 |
| Drainage water pipe diameter | | mm | ODΦ32mm | ODΦ32mm |
| Refrigerant piping | Liquid side/ Gas side | mm(inch) | 9.52mm(3/8in)/15.9mm(5/8in) | 9.52mm(3/8in)/15.9mm(5/8in) |
| Controller | | | (Remote Control) | (Remote Control) |
| Operation temperature | | ℃ | 17-30 | 17-30 |
| Room temperature | Indoor(cooling) | ℃ | 17~32// | 17~32// |
| | Outdoor(cooling) | ℃ | 18~43// | 18~43// |