AMSTRAD CORDLESS 2-IN-1 VACUUM CLEANER WITH POPOUT HANDHELD DEVICE. CHARGING STATION FOR EASY CHARGING.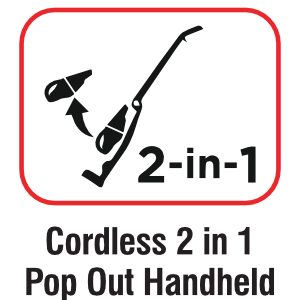 USE THE HANDHELD DEVICE TO CLEAN YOUR FURNITURE AND CAR UPHOLSTERY WITH EASE
BAGLESS FILTRATION SYSTEM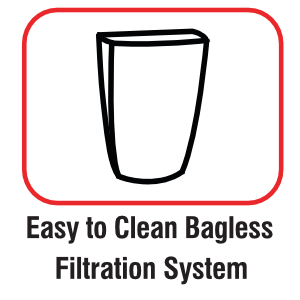 EASY TO CLEAN AND DURABLE BAGLESS FILTRATION SYSTEM. NO RECURRING COSTS OF CHANGING CLEANINNG BAGS.
DUST TANK WITH HEPA FILTER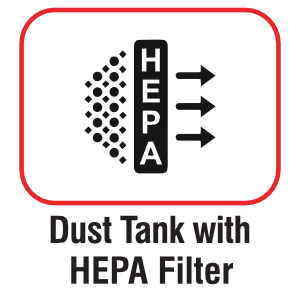 HEPA FILTERS ARE RECOMMENDED FOR MINIMIZING DUST AND COMMON ALLERGENS IN HOMES WHERE PEOPLE SUFFER FROM ALLERGIES AND RESPIRATORY CONDITIONS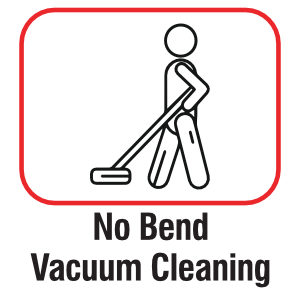 REDUCES BENDING AT NON-REACHABLE PLACES WITH ROTATING HEAD. WITH CORDLESS DESIGN YOU ARE NOT TIED TO THE WIRE.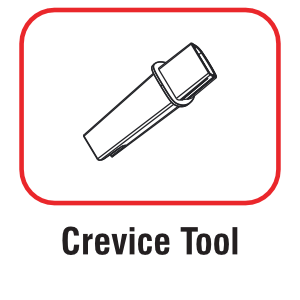 CREVICE EXTENSION HELPS IN CLEANING NON-REACHABLE PLACES OF YOUR FURNITURE AND CAR UPHOLSTERY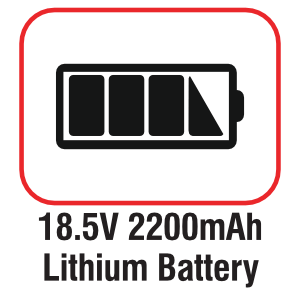 18.5V 2200 mAH LITHUM ION BATTERY GIVES YOU LONG BATTERY LIFE PER CHARGE
LONG LASTING BATTERY LIFE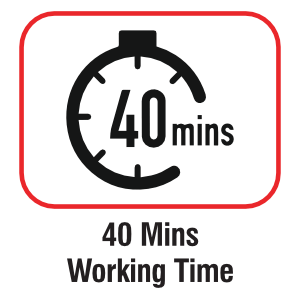 ECO MODE GIVES 40 MINS AND POWER MODE GIVE 25 MINS CONTINOUS WORKING TIME
NOTE:
1) THE IMAGES SHOWN ARE FOR GRAPHICAL REPRESENTATION ONLY.
2) AMSTRAD MAY CHANGE SPECIFICATIONS / FEATURES WITHOUT PRIOR NOTICE.