AMSTRAD CORDLESS 2-IN-1 VACUUM CLEANER WITH POPOUT HANDHELD DEVICE. CHARGING STATION FOR EASY CHARGING.
Suitable for All Types of Floors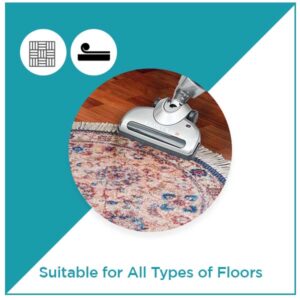 USE THE HANDHELD DEVICE TO CLEAN YOUR FURNITURE AND CAR UPHOLSTERY WITH EASE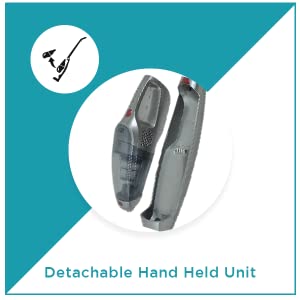 Easily cleans allergen causing dust, pet hair and dust mites from pillows, carpets, upholstery, and car seat. It also helps cleaning the unreachable corners of the house.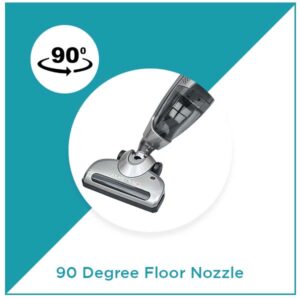 This floor nozzle is useful for thorough cleaning and allows access around an obstruction
Bagless 0.5L Dust Tank with Mesh & HEPA Filter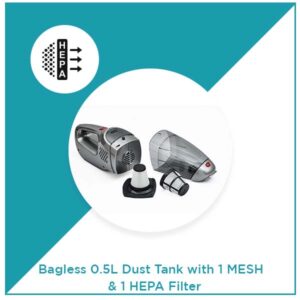 Excellent cleaning performance with hygienic emptying system. HEPA filter dust, pollen, mold, bacteria, and any airborne particles. Bagless Dust Tanks means no recurring cost of dust bags.
Brush Attachment for Handheld Vacuum Cleaner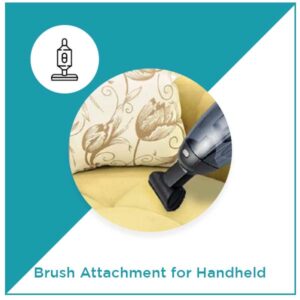 Designed to sweep and force dust into the hose. This is a great tool for vacuuming delicate areas, and upholstery
Crevice Nozzle for Handheld Vacuum Cleaner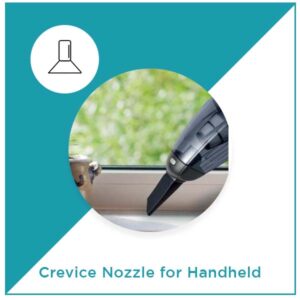 Designed for areas like: between car seats and centre console, side pockets in the car, between wall and furniture, corners, edges of the sofa or bed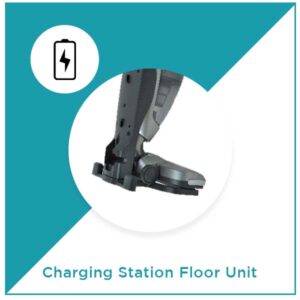 Stores and holds the vacuum cleaner with the smart charging station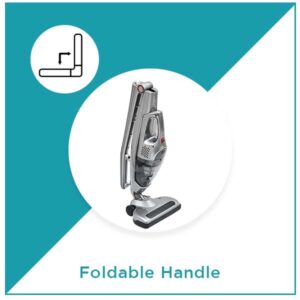 The cordless stick folds in half giving ease of storing the Vacuum Cleaner in tight spaces

NOTE:
1) THE IMAGES SHOWN ARE FOR GRAPHICAL REPRESENTATION ONLY.
2) AMSTRAD MAY CHANGE SPECIFICATIONS / FEATURES WITHOUT PRIOR NOTICE.