While the initial air conditioners were primarily created for cooling purposes, modern-day air conditioners are designed to do much more. The advent of air conditioners has brought a remarkable change in our home and office environments. Apart from cooling the air, ACs are also equipped to improve the air quality inside our homes.
But what if we tell you that Amstrad's Doctor AC is designed to tackle a lot more problems than the traditional air conditioner? What if we tell you that this air conditioner can save you from the hassle of dealing with mosquitoes or installing a separate air purifier. Yes, you heard it right!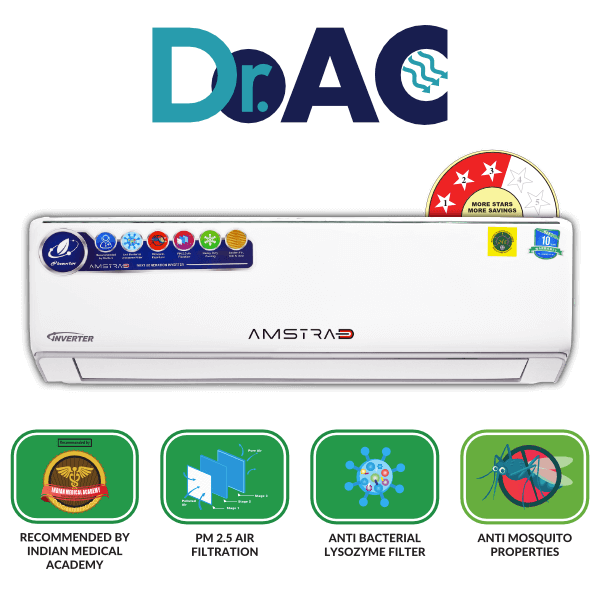 Amstrad's Next Generation Smart Doctor Series is not your ordinary air conditioner. Recommended by the Indian Medical Academy, this air conditioner comes with an inbuilt air purifier and air steriliser, and saves you from mosquitoes too!
Here's everything you need to know about your next generation air conditioner so that you are well-versed with the technology you bring home.
First things first, it's not just us who recommend this air conditioner for your homes and offices. The Indian Medical Academy for Preventive Health recommends it too! Let's take a look at the features of Amstrad's Doctor AC so that you know why it is the best fit for your homes.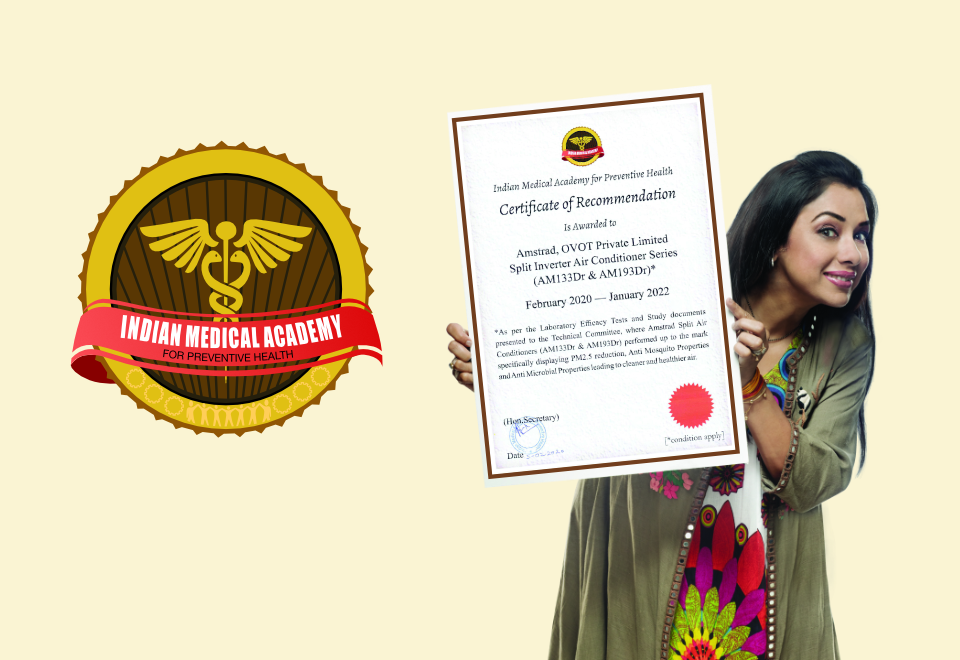 A research conducted by ACVA Atlantic Inc., an institution working on the problem of indoor air pollution identified a few reasons for the appearance of Sick Building Syndrome (SBS); SBS is a worldwide health concern wherein people develop symptoms of illnesses because of the building in which they work or reside.
Inappropriate operation of ventilation which implies that fresh air of high quality is not being supplied.
Poor air-filtration system because of an inadequate technology that has low air cleaning efficiency
Contaminated ductwork and ventilation devices
Thus, it is important to ensure that the air entering your indoor space must be of a quality that minimizes the possibility of any respiratory or lung disease. While buying an air conditioner,  people usually look out for one that can make the indoor air fresh and pleasant instead of stale and suffocating.
Amstrad's Next Generation Air Conditioner fulfills the requirement of fresh and pure air with its multi-stage filtration system.
Indoor air is first passed through a pre-filter that is placed at the intake, before the air conditioning unit. This pre-filter captures dust and large particles before they clog the main filter. It is designed to be washable to maximise the lifespan of your main filter.
The air then passes through an activated carbon filter that removes TVOCs (Volatile Organic Compounds) and harmful gases. Activated carbon is the most effective solution to eliminate chemicals and unpleasant odors from air.
The third stage involves an anti-bacterial lysozyme filter. Lysozyme, an anti-bacterial protein, destroys the peptidoglycan layer of bacterial cell walls, thereby protecting you from bacterial infections.
The last stage makes use of a PM2.5 filter that removes ultra fine particles. PM2.5 stands for particulate matter less than 2.5 micrometers. Particulate matter is an amalgamation of tiny particles and liquid droplets which are so small that it can easily penetrate the bronchi and lungs.
This multi-stage filtration process ensures that the air you breathe is devoid of any harmful gases or particulate matter.
Amstrad's Next Generation Air Conditioner also comes with a built-in mosquito repellent.
Sounds like a dream come true? Your air conditioner is not just about cooling anymore, it can save you from the dreadful buzz of mosquitos too! The innovative technology does not incorporate any chemicals or the usual pungent odors used to keep mosquitos away. In a nutshell, you enjoy the comfort of cool air without being bothered by the mosquitoes lurking around you, looking for an opportunity to attack and flee.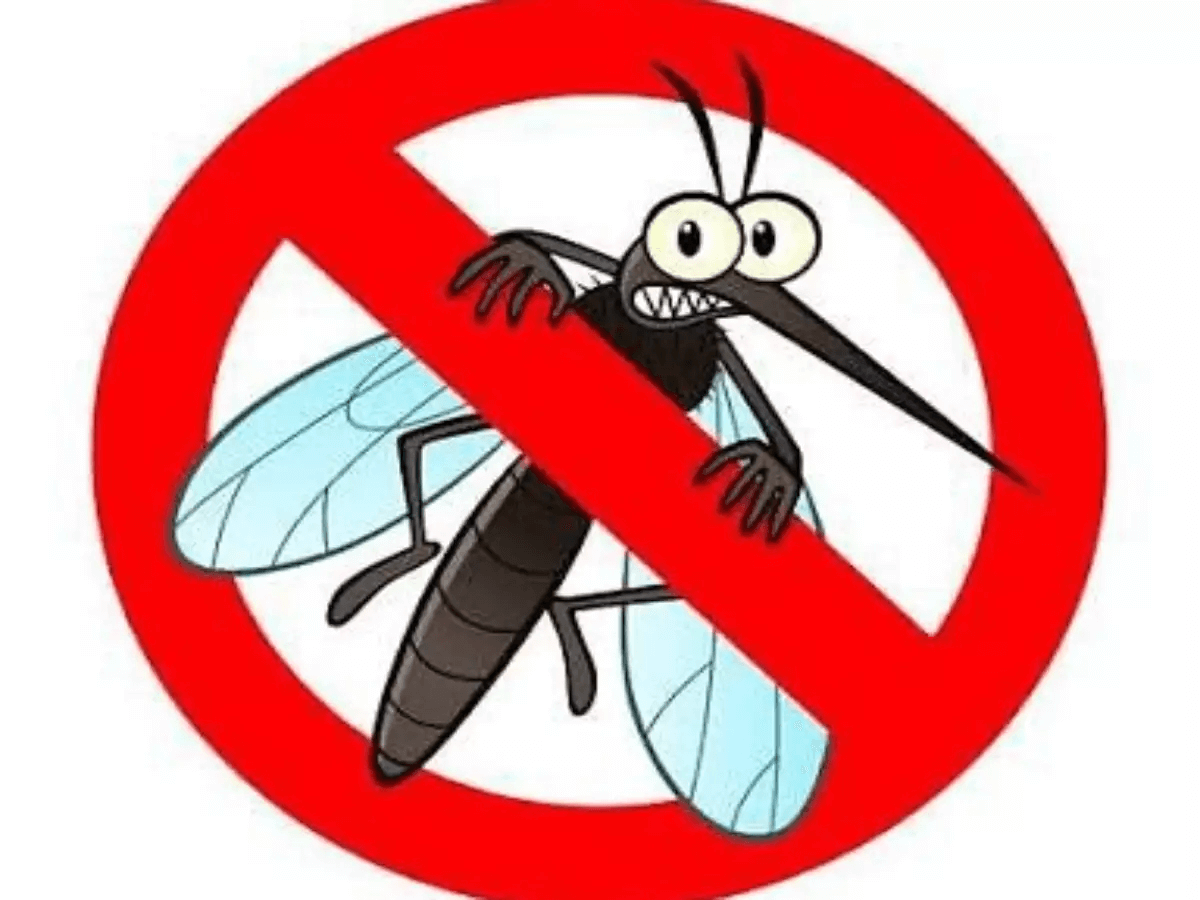 Amstrad's Doctor AC is Wi-Fi enabled as well! This implies that you can completely control and access your air conditioner from anywhere outside your home with your smartphone. You can set the power and timer, control speed and temperature setting and regulate the AC zoning system too. Here are a few other ways Amstrad's Next Generation Air Conditioner can add convenience to your lives.
Remember how you used to manage your Air Conditioner's setting every time you switched it on? Well, you don't have to do that anymore! Amstrad's Next Generation Air Conditioner restores its setting automatically after the auto-restart process. This also saves your AC from break down due to voltage fluctuations.
With a Wi-Fi enabled air conditioner, you can also pre-cool your room while you're outside so that you enter a pleasant and cool space when you're back home.
One of the most important benefits of this feature is that it makes your air-conditioner cost and energy-efficient. Very often, we're in a hurry to head out because of which we forget to turn our ACs off. With a Wi-Fi enabled AC, you can switch off/on your AC unit even when you're outside.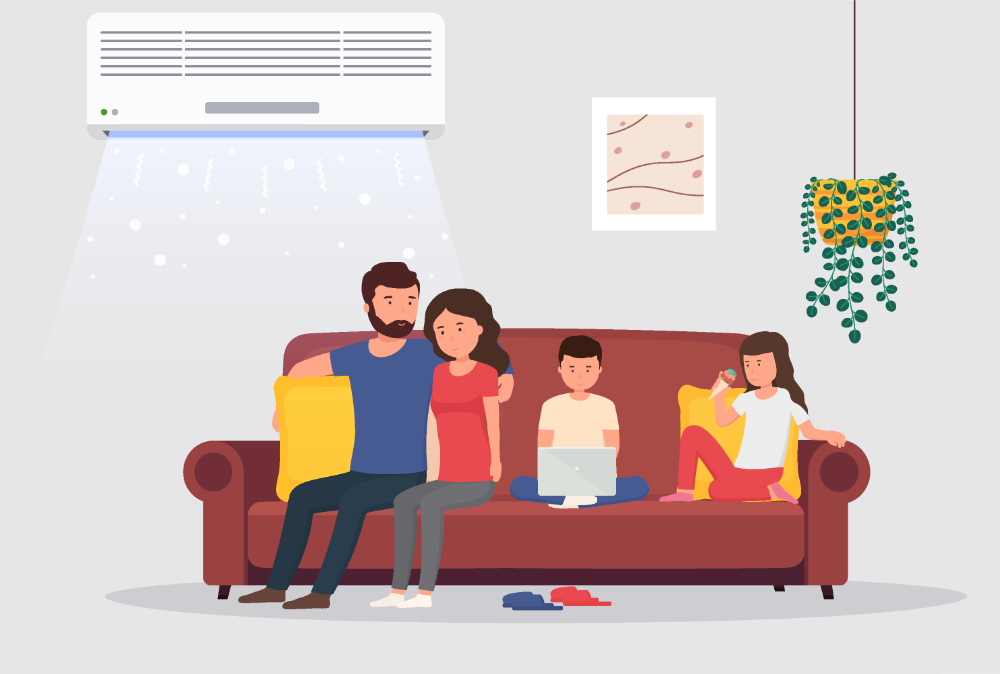 The air conditioner is also tested at an ambient temperature of 60°C to ensure optimum cooling even at high temperatures with minimum deration in cooling capacity. Amstrad's Next Generation Air Conditioner operates between 130V to 270V, ensuring protection from power fluctuations. Needless to say, it is ideal for the Indian power supply condition. Despite its heavy duty-cooling, it consumes less electricity, thereby preventing a huge surge in electricity bills.
It's time you get an air conditioner that not only cools the air but also takes care of your health and well-being with a promising technology. From mosquito repellent properties to a multi-stage filtration process, Amstrad's Next Generation Smart Doctor Series is well-equipped to create a safe and pleasant environment at home. We'd also like to reiterate that Amstrad's Air Conditioner saves you from the hassle of installing a separate air purifier and mosquito repellent. So, what are you waiting for?
GET REAL. GET AMSTRAD.