Do you know which home appliances consume most electricity?
AMSTRAD home appliances are energy savers and help save on electricity bills!
A 1BHK Apartment in a metro city with 1 LED TV, 1 refrigerator, 1 Split AC, 1 Washing machine, 4 fans, and 7 LED lights consumes 175 units (kW) of electricity per month on an average. We are sure, you've been calculating your electricity consumption too, especially since the lockdown started. Everyone at home means longer TV hours, cooling hours, laptops to charge, the electronics, and home appliances list is endless. And so are the electricity bills!
Now that you're aware of the units you're consuming every month and know the rising energy costs, it's time to start saving on home appliances.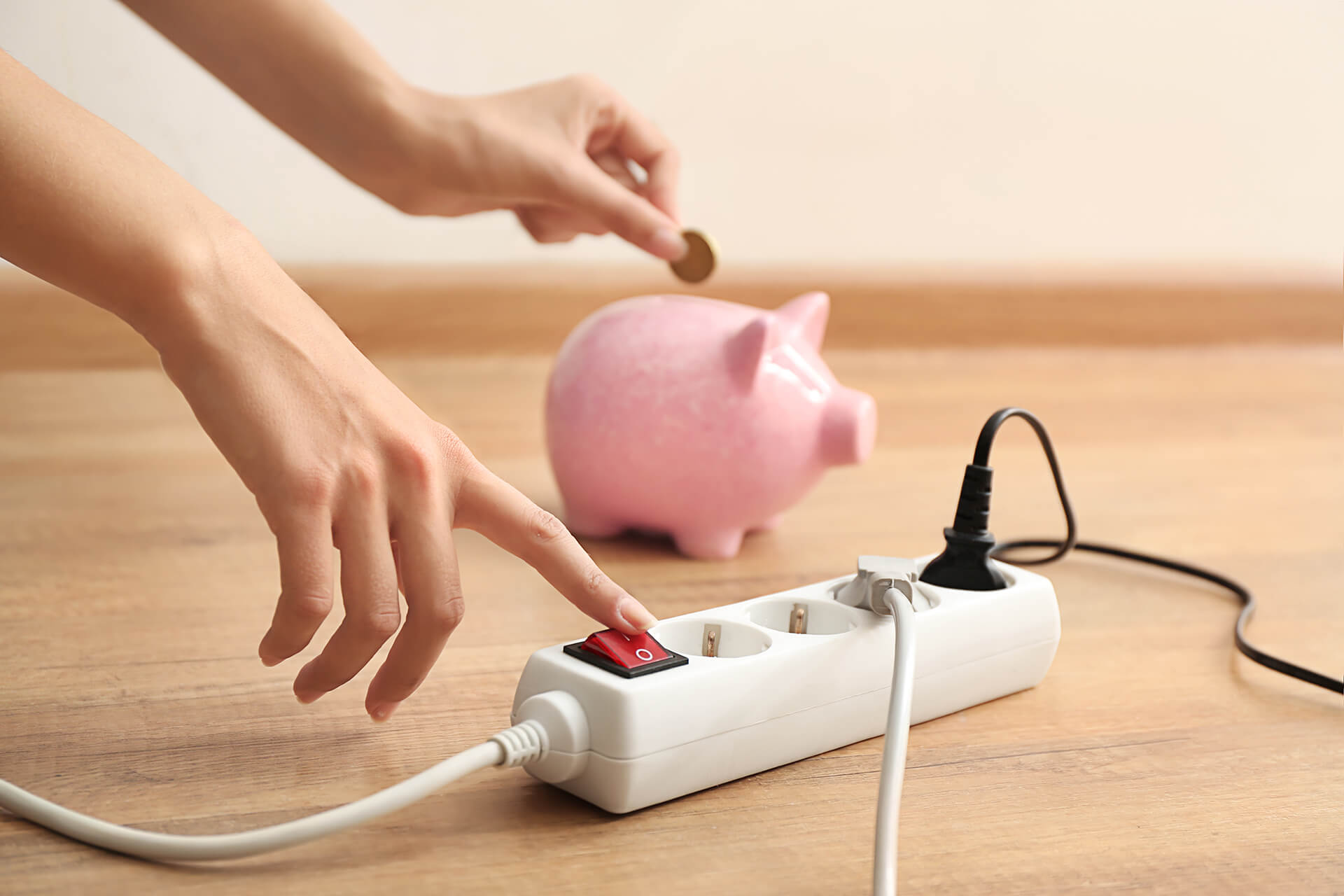 Better Energy saving habits to save power!
Changing our energy consumption habits and using better quality home appliances is the first step!
Let's look at the electricity consumption of some home appliances in your house. Assuming it's a joint family of 2 parents, 2 children, and 2 grandparents.
Air Conditioner – 40% of electricity bill
LED TV – 5% of the electricity bill
Washing Machine – 5%
Clothes Dryer – 5%
Dishwasher – 20%
The refrigerator is another heavy electricity consumption appliance. Along with lights, fans, and other kitchen appliances like oven and mixer, a household easily shells out anywhere between 3000 – 4000 per month on electricity bills. So how do we save energy and reduce our electricity costs? Let's explore ideas to make our homes more energy-efficient.
Keeping it cool, with air conditioners:
As soon as summer hits, our AC's are tuned into 18 degrees. Running all night and day, air conditioners cause the highest jump in your electricity bills. Most air conditioners have to work doubly hard to cool your house when the temperatures are soaring. This pushes your electricity consumption even more. Some households with children even spend on air purifiers in the same room as the air conditioner.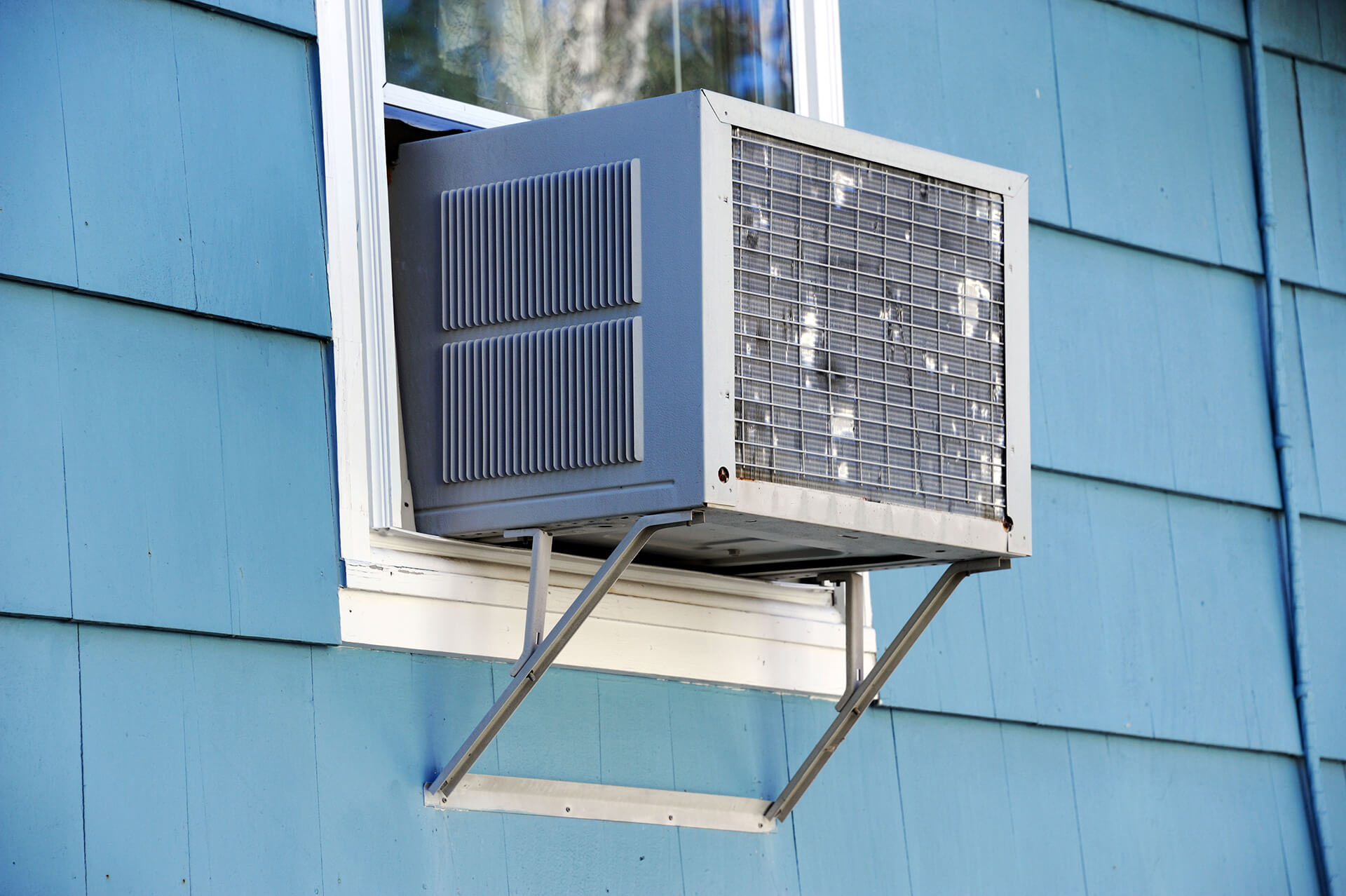 Old Window Fixed Speed AC's consume more electricity than new split inverter AC's
Few reasons your AC is driving your electricity bills higher could be:
Old air conditioner systems consume far more electricity than new split inverter ACs in the market.
Your air conditioner unit needs cleaning in the vents.
Your split AC units are kept in compact corners or have dirt in them.
You're forgetting to switch off your AC when you're not in the room.
Running your air conditioner at low temperatures in hotter weather.
The efficiency of your air conditioning unit defines your electricity bill. Energy-efficient air conditioners let you run your AC even through the year. AMSTRAD Air Conditioners come with a built-in inverter system and super compressors that protect your AC from power fluctuations.

Invest in an AC that offers healthy, pure air, such as AMSTRAD's Doctor AC. Dr. AC is recommended by the Indian Medical Academy for Preventive Health. The air conditioner comes with a built-in air purifier, air sterilizer, and mosquito repellent for clean air and super-cooling.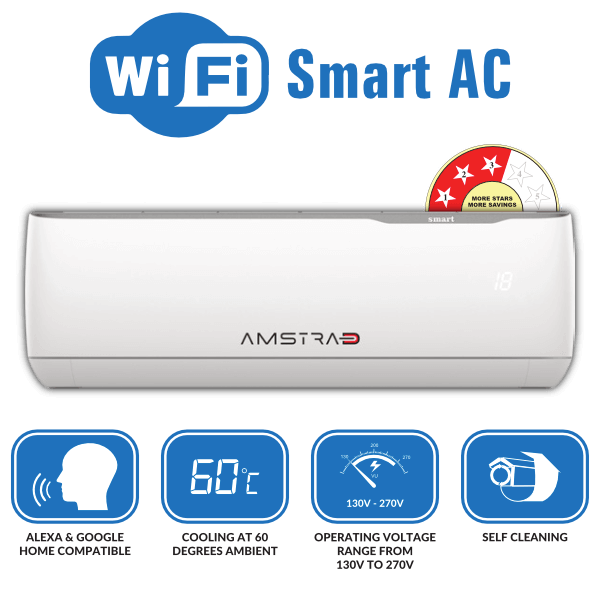 No more cleaning the AC's and getting umpteen servicing's done. AMSTRAD's smart air conditioners come with self-clean technology and intelligent defrosting when temperatures change. AMSTRAD Smart AC's offer Wi-Fi control, so pre-cool your room remotely or switch off the AC once you're out of the room to save power consumption.
AMSTRAD's 5-Star Energy Saving Air Conditioner offers heavy-duty cooling in high temperatures with the lowest power consumption. Annual power consumption at full capacity would be approximately 861.06 units only.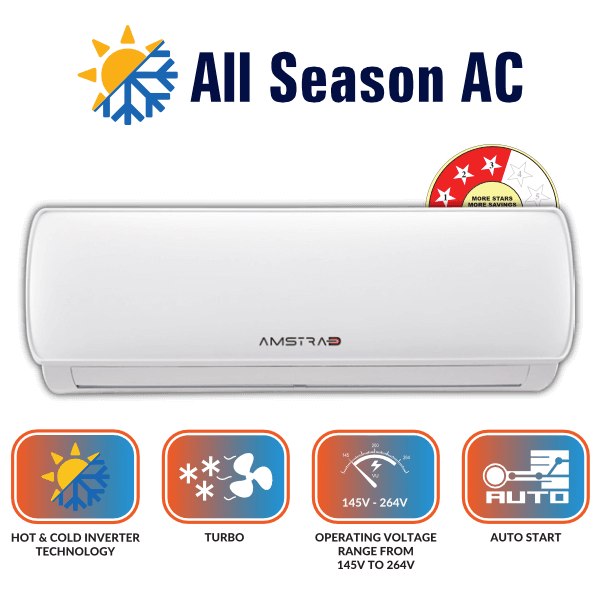 For those who want to enjoy a comfortable and consistent cooling through the year, AMSTRAD offers the All-Season Inverter Split Air Conditioner. While it cools your home when it's soaring hot outside, it can also warm your house when it gets freezing!
Entertaining the Family with LED TV
Quite a sizeable chunk of your household energy usage is attributed to your TV consumption. With the lockdown, many families have switched to OTT channels for entertainment and have news channels running on through the day!
Well, your TV contributes to your electricity bills on account of being used largely when there is little to do otherwise. One way is to reduce your TV consumption, which is truly quite difficult. Instead, switch to better technology in LED TV which consumes much lesser power than LCD TVs. Like the AMSTRAD SMART LED TV Range that has a power consumption of 180W.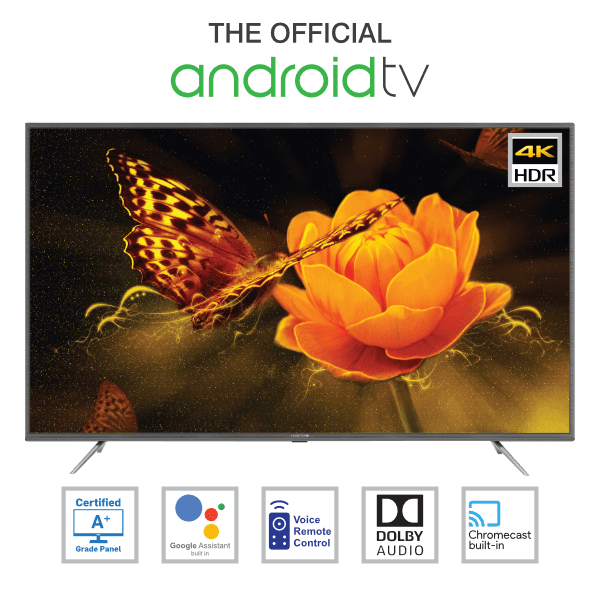 AMSTRAD's Official Android 4K UHD Smart LED TV uses A+ Grade Panel LEDs, which are the highest quality screens in the industry today! Enjoy your movies, sports, and entertainment on 4K Ultra HD clarity, while also saving on the energy consumption.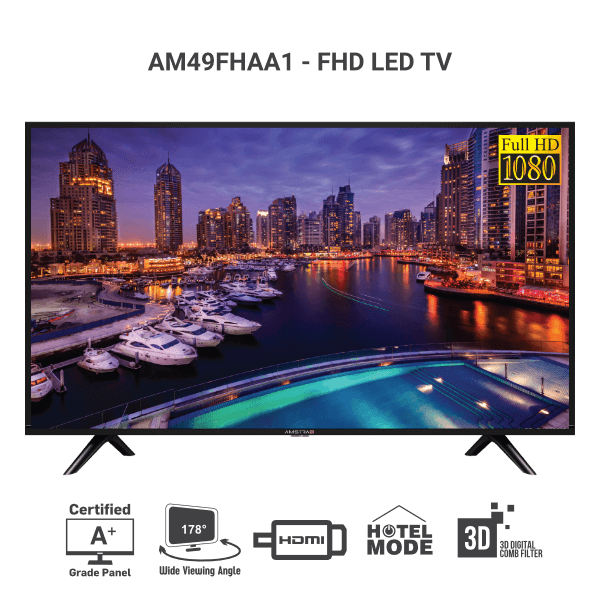 Amstrad Full HD LED TV is designed with an Eco feature, where you can save energy when you switch to Eco Mode.  AMSTRAD TV's are all RoHS compliant, saving the planet from hazardous substances, for a better future.
Your TV also drains your energy consumption with standby power. Your television on standby power is equal to a computer being used. Shocking isn't it? Invest in an energy star certified television such as AMSTRAD's SMART LED TV's. AMSTRAD's LED TV's consume ≤0.5W on standby power mode.
While you're spending more on external devices such as set-top boxes, external firestick, and chrome cast, AMSTRAD SMART LED TV's bring you everything in-built, including Chromecast. All the popular OTT channels such as Prime, Hotstar, Netflix, Eros Now, Alt Balaji and more come preinstalled. Enjoy voice remote control and Google Assistant access on AMSTRAD Official Android Smart LED TV.
Washing and Drying with Washing Machine and Clothes Dryers
Ever thought doing laundry would contribute to almost 10% of your electricity bills. How often do you wash your clothes? What are the clothes load you wash? What washing and drying programs you use for your clothes determine energy consumption.
Frequent washing, washing individual loads, longer durations of wash, washing in hot water all contribute to your home's energy bill. Again, old washing machines and clothes drying machines with old technology are bigger feeders of electricity.
Switch to improved, intelligent cleaning and hygienic drying for your clothes with AMSTRAD Laundry Solutions. Larger households, especially with children need to wash frequently. AMSTRAD Washing Machines and Clothes Dryers allows 6kgs capacity in one load. This is equivalent to 30 clothes being washed at one time.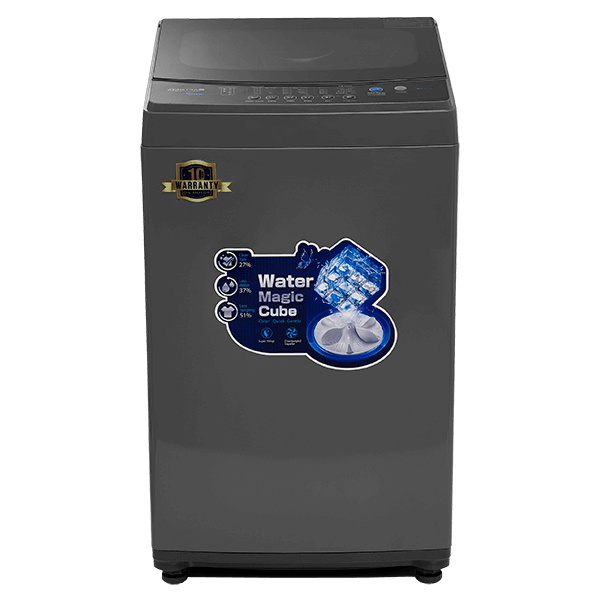 Save on your energy consumption running a larger load in one go. No need to worry about different clothes in one load. Amstrad Top Load Fully Automatic Washing Machine gives you an option of One-Touch Wash Fuzzy logic. The intelligent washing machine evaluates the water capacity and picks the right wash program for your clothes. 
Forgot to switch off your washing cycle? Don't worry. AMSTRAD washing machine comes with auto power-off memory as soon as the cycle is complete. The front load washing machine range also offers a 24-hour delay wash program. Now pick a day and wash only when you feel the load is full.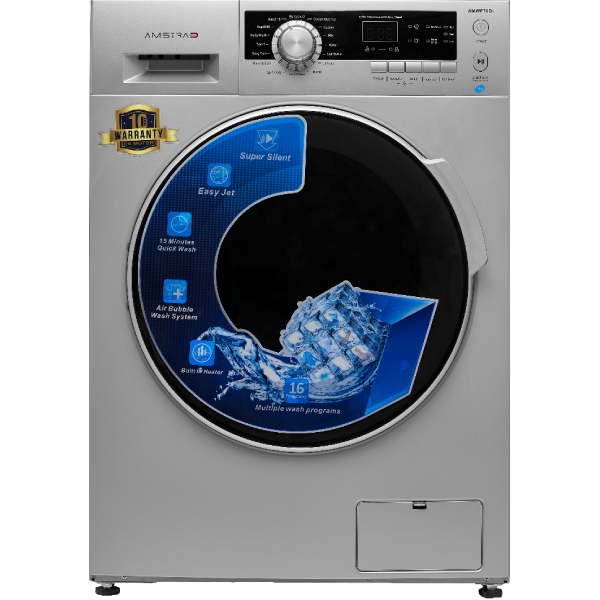 For smaller households with children and office-goers, washing every day sometimes becomes imperative. AMSTRAD Front Load Fully Automatic washing machines are designed with a 15- minute quick wash cycle. This means you can wash your clothes frequently, but will lesser energy consumption and lesser water consumption.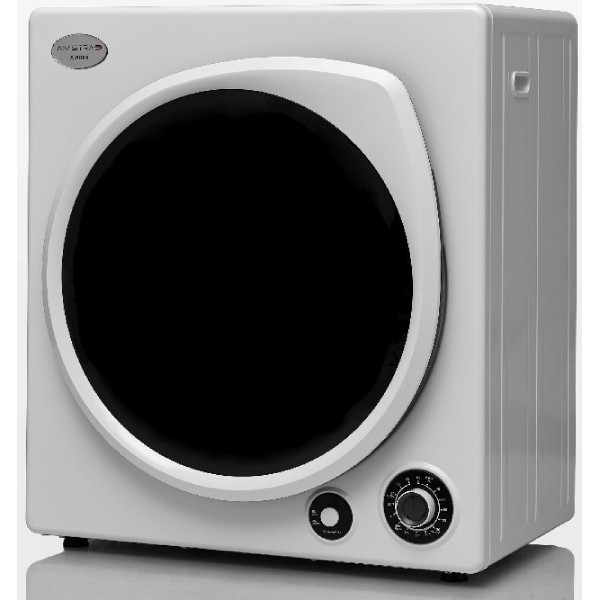 AMSTRAD has designed an intelligent laundry solution. Wherein you can place your clothes dryer right above the front-load washing machine. Amstrad Clothes Dryer uses innovative PTC heating technology that uses only minimal electricity consumption. Dry, germ-free, and odour free clothes are at your fingertips!
Drying a full load of clothes with 6kg capacity, ensures you save time and energy!
Iron out all the wrinkles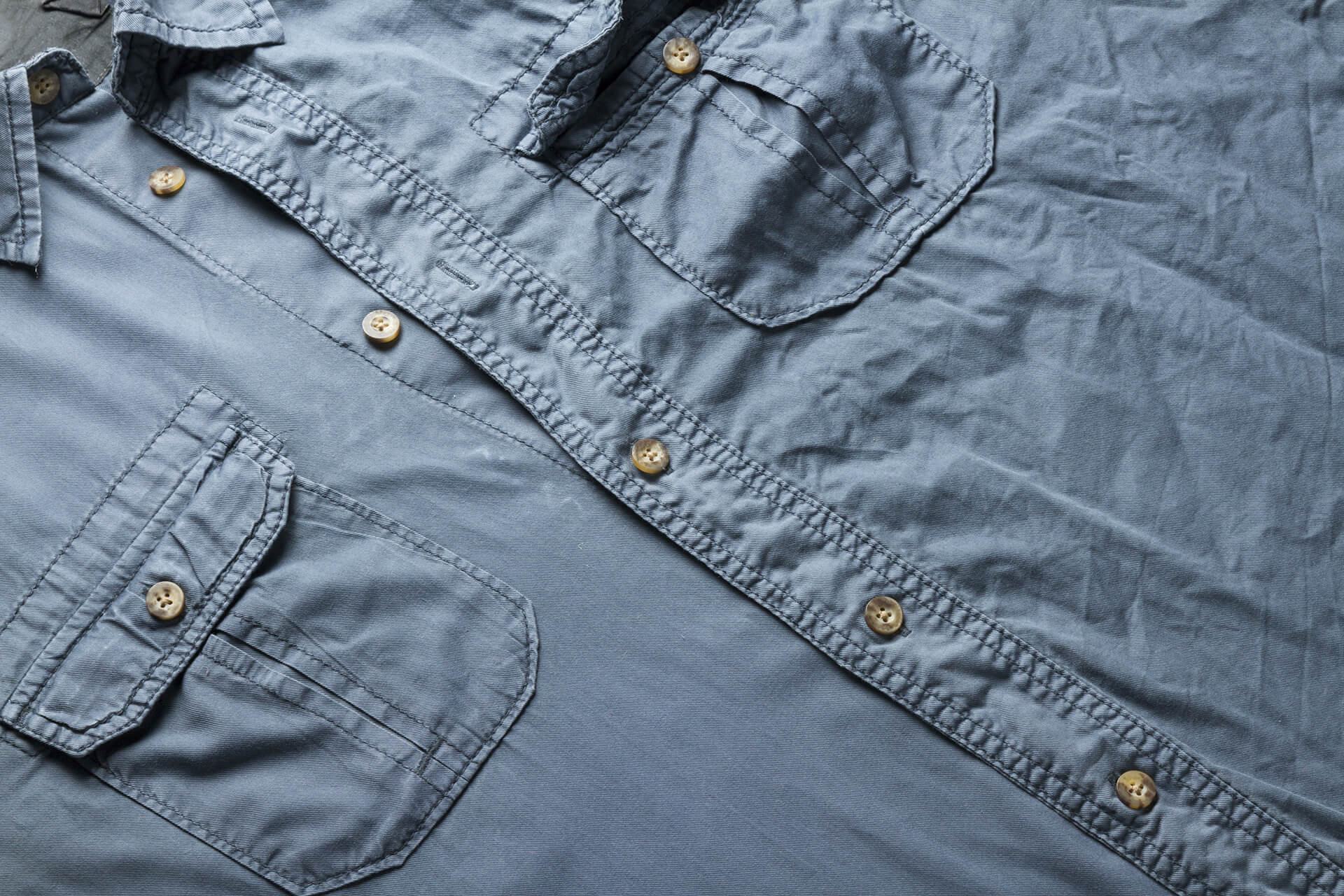 And this makes ironing clothes at home a common feature. Yes, Irons too can take up the electricity. Since the iron remains on for the whole duration, it is constantly heating. The build, design, technology of your iron determines the power consumption of the iron too. Irons are used even more frequently than other laundry appliances at home. With school going children, almost every day!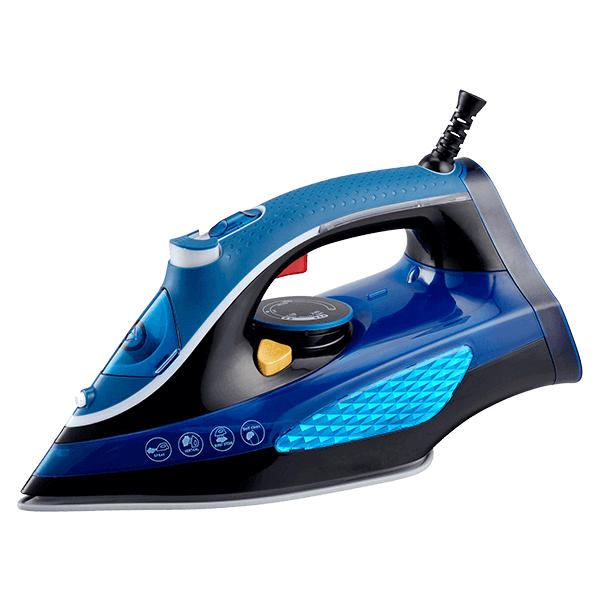 Always choose ISI approved irons that give you the flexibility of dry ironing, ironing with spray and steam, like the AMSTRAD Steam Iron. The adjustable thermostat control allows you to reduce energy consumption by turning down the heat when not in use. With a non-stick sole plate, you can iron your clothes efficiently and reduce the time spent on this chore. Overheat safety protection warns you to reduce the heat to protect your clothes and you.
Dishwasher
Dishwashers are a home appliance of convenience in today's fast-paced lifestyle. And the one kitchen appliance that is used practically every day. Indian cooking uses several pans and many types of pans, which makes washing cumbersome and dishwashers perfect for cleaning!
But if you're using the dishwasher for 4 or 5 utensils and running a full load, chances are you are driving up your electricity bills. For such loads, you should choose the AMSTRAD Freestanding Dishwasher. AMSTRAD Dishwasher allows you to run 8 wash programs. Save water, save energy with the Rapid and Soak program, or the Eco-Mode.
AMSTRAD Dishwasher comes with an A++ Energy rating as per European Standards, so your everyday dishwashing need not burn a hole of energy costs.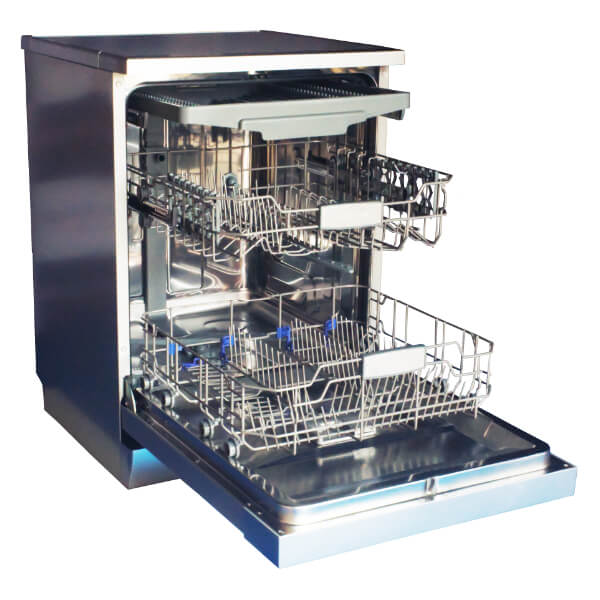 AMSTRAD dishwashers come with a heated drying option, but to save on energy turn it on only when required. With 14 place settings, you can run a full load at the end of the day, saving on power. The next generation dishwasher is perfect for nuclear families with lesser utensils. Its alternative wash feature allows you to use the machine even with one-fourth of the load capacity.
With other home appliances like lights and fans, switch to LEDs wherever you can. Buy only energy efficient 4- and 5-star energy rating refrigerator.
The best way to start saving on your electricity bills is by changing the way you use them. Also, by using only the latest technology in home appliances available in the market. Amstrad has been committed to saving energy and saving the planet since its inception. The air conditioners at AMSTRAD use R32 Green Refrigerant, which has a ZERO (GWP) Global Warming Potential. The LED TV and washing machines are all RoHS compliant; which means safe technology in your home and your home appliances.