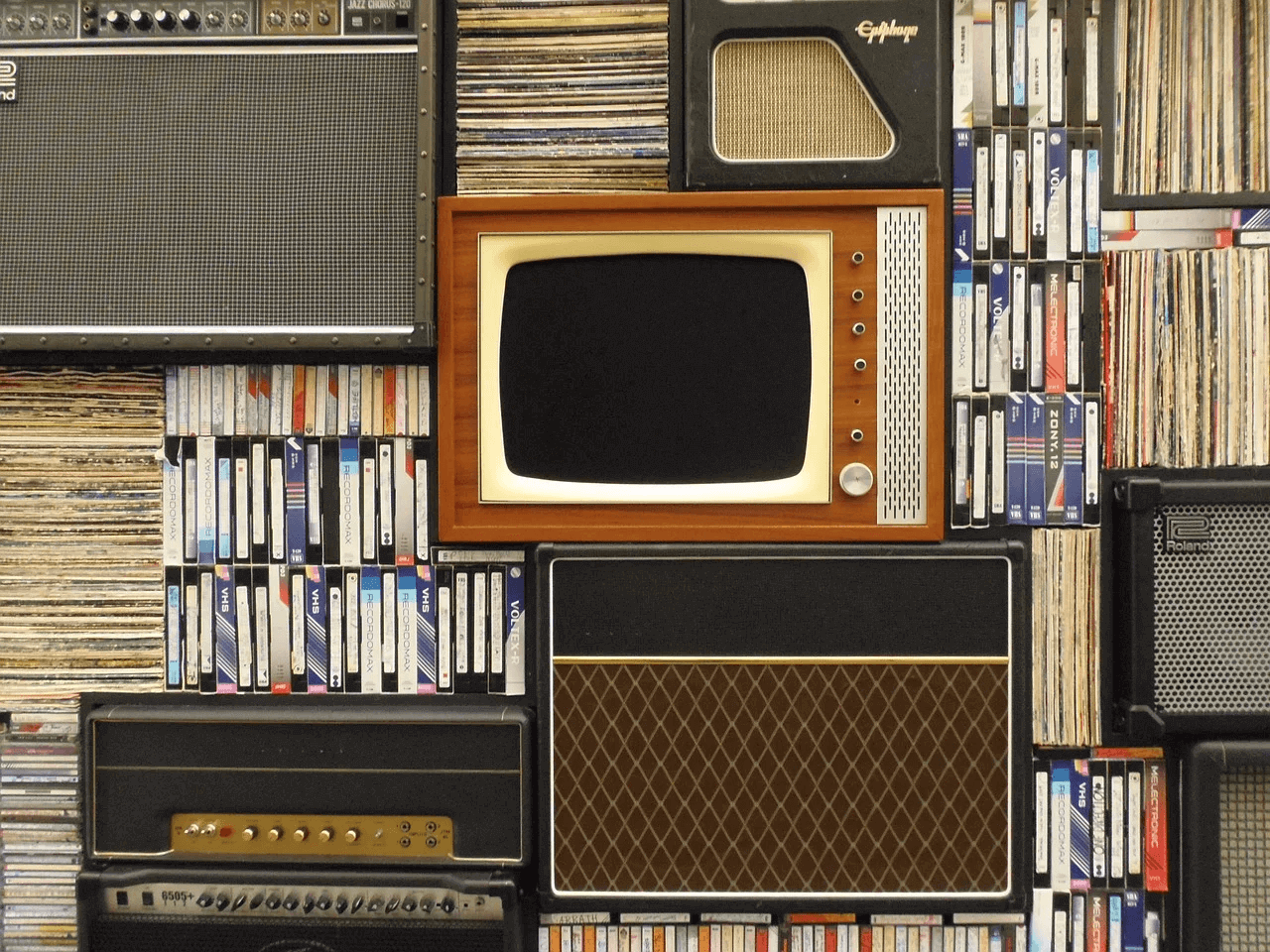 What began as a large box with three channels and grainy images has now evolved to sleek and beautiful flat screens that display content in high definition. While almost all home appliances were jumping on the 'smart' bandwagon, Televisions were quick to do the same. 'Smart' has become the most common feature people look out for while buying appliances and gadgets today.
In an era where almost every appliance is making use of 'smart technology', it might be difficult to understand what 'smart' really means. In simple words, it refers to the devices that can connect to the Internet and collect data to help you go about your tasks in an easy and efficient way.
Before we set out to understand what really makes a TV smart, let's understand a bare bones version of the same.
What is a Smart TV?
Smart TVs are TVs with integrated internet that allow you to stream videos and music, surf the internet and even view photos from your phone or computer on the big screen. Television companies use smart operating systems to support various applications and services that can be easily navigated with the help of a remote. Popular streaming services like Netflix, Amazon Prime, Hotstar have special apps designed for smart TVs in order to provide direct access to these platforms.
Let's take a look at why you should buy Smart TVs today.
Watch, Laugh or Learn on YouTube and YouTube Kids
Whether you want to learn a dance routine with your friends or watch a tutorial on the big screen, having direct access to Youtube makes your smart TV even more valuable. Youtube also makes for a great learning platform for kids. Introducing them to alphabets or playing rhymes, there are plenty of videos on Youtube that make learning fun and exciting.
Stream Popular Content From OTT Platforms
Smart TV provides you easy access to OTT platforms like Netflix, Prime Video, Hotstar, Zee5 etc. Indeed, catching up with your favorite shows and movies has never been so easy. So, there's no need to spend money and time going to the theatres. Browse through a wide range of movies, shows and documentaries on these OTT platforms, right from your TV screen, and choose your pick for the ultimate binge-watch day.
Play Games
Yes! You can also play games on your smart TV! Many smart TVs come with game apps and also allow you to download your favorite ones from the playstore. Each operating system comes with its own store that allows you to download games and several other applications.
Cast your content from your phone to the big screen
Smartphones are definitely a handy device but what if you could use your smartphone through your smart TV? Smart TVs allow you to send and view content on your TV via your phone. All you need is a compatible app on your smartphone and you can view photos, watch videos and transfer content to your TV wirelessly.
The entire range of Amstrad's Smart TV feature 'Anyview Cast' that allows you to mirror your smartphone on the TV screen effortlessly!
Give voice commands to your TV
'Hey Google, Switch on the TV'- That's all you have to say when you're too lazy to fetch the remote to switch on your TV. The most exciting feature about smart TVs is voice assistance.
Note: This feature is only available on Official Android TV.
Download applications from App Store
Different operating systems come with their own app stores that offer a wide variety of applications so that you can download new apps and update existing ones whenever you want. From fitness & yoga apps to content streaming, you can browse a wide variety of applications on your smart TV.
While some are free, smart TVs offer paid applications as well. So, browse through and choose your pick!
Access Social Media
Not in a mood to get your laptop from the living room? Too lazy to reach out for your phone? But why bother when you can access all your social media accounts on your TV!
In a nutshell, enhanced comfort, enhanced features and an enhanced viewing experience!
Smart TVs come with built-in WiFi to stay connected to your home network so that you can browse the internet & stream movies seamlessly. You can also stream music with internet radio services like Spotify, Soundcloud etc.
Each smart TV operating system comes with a unique user interface. While some display the apps as a scrolling strip on the bottom of the screen, others offer a full-screen menu that lets you view several options at once. Each company provides a distinct remote design as well. Some remotes have apps like 'Netflix' or 'Amazon Prime' on the remote control itself which takes you to the desired app just with the push of a button. There are also remotes that take you through apps and streaming services through the 'menu' button.
To keep up with the rampant advancement in technology, Amstrad is 'Inspired by Passion' to create appliances with ground-breaking technology and features. Its New Generation Televisions speak for itself! Let's look at a few features you can enjoy with Amstrad's range of Smart Televisions.
Why go through the trouble of installing your favourite content apps when they're already present in your TV. Amstrad's 4K UHD Smart LED TV comes with pre-installed Netflix and Amazon Prime so that you can enjoy your favourite shows with superior clarity and definition of 4K. 
Built-in Wifi



The built-in wifi makes your TV as good as a laptop or smartphone. You can watch videos, browse the internet and even share content with other devices with the help of this feature. 
Chromecast Built-in



The presence of built-in chromecast allows you to cast your images, videos and games from your smartphone onto your TV screen in optimum quality. Just one tap on your android or iOS device can help you watch content from your phone on the TV. So, cast your screen and continue using your phone or tablet.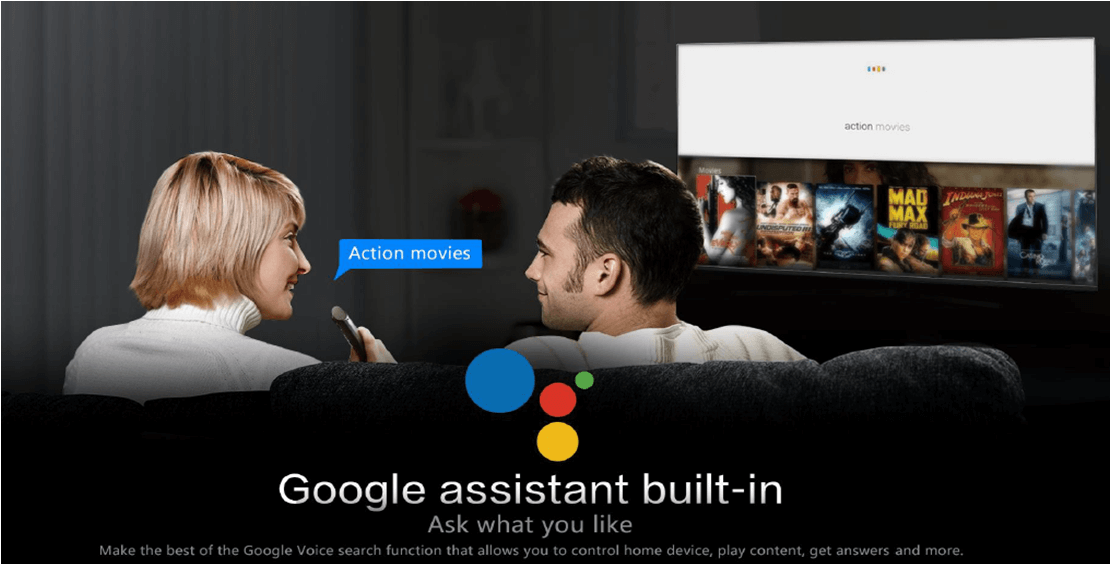 With Amstrad's Official Android 4K UHD Smart LED TV, you just need to say "OK Google" or press the mic on the remote to land on your favorite app or movie. Yes, it's that easy! The Android TV comes with a built-in google assistant that allows you to give commands to the TV.
To top it off, Amstrad's Smart TVs offer Wide Viewing Angle and Dolby Sound which will amplify your watching experience. With a viewing angle of 178˚ and theatre-like sound quality, get ready to binge-watch your favorite movies and shows on a TV screen that offers cinematic clarity.
So, the next time you set out to buy a television or if you're looking to switch to a new one, don't forget to add 'Amstrad Smart TV' to your cart.
GET SMART. GET REAL. GET AMSTRAD.