Decoding how Amstrad Vacuum Cleaner works and why vacuum cleaner is important
Let's talk cleaning! Serious, complete cleaning solutions. You're sitting on a dusty sofa, browsing through 'Why Amstrad Vacuum Cleaner is best for home' probably because you need a quick cleaning solution. And yes, we say dusty, cause despite a regular cleaning your sofa still has dust mites, bugs and particles. We can confidently say that an Amstrad Vacuum Cleaner can do much more than this, making it the best Vacuum Cleaner for home.
Want to know which other surfaces have dust that you can't reach? Every crevice of your house, window sills, behind your major home electronics, ceiling fans, between sofa upholstery, keyboards, SMART TV screens. One closer look and you will find dust to cobwebs and unseen allergens and mites. Eventually, this dust circulates in your home through air conditioners, causing common colds, severe cough in asthmatic patients and allergies. Regular brooms don't sweep up all the dust and mud, and microfiber cloths do not eliminate all the germs. It may look clean, but is it truly?
Amstrad Vacuum Cleaners are ergonomically designed to make cleaning at home easy, efficient and effortless. From cleaning multiple surfaces, the toughest corners, eliminating pet dander to minimal noise and easy maintenance. Amstrad Vacuum Cleaners deliver complete cleaning solutions for your home. If your home is dusty all the time, you can choose the Amstrad 2-in-1 Vacuum Cleaner for powerful dust cleaning. Or simply pick up the Amstrad 3-in 1 Vacuum Cleaner and do much more than basic dusting. Sweep, mop, vacuum – deep clean the whole house!
What makes Amstrad the best Vacuum Cleaner for home? Read on to find out!
EASY CLEANING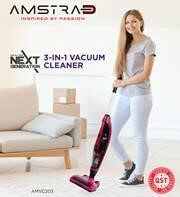 AMSTRAD CORDLESS VACUUM CLEANER
Enjoy that cord-free life. Plug, charge and clean. Designed completely cordless, Amstrad Vacuum Cleaners are easy to manoeuvre under sofas, carpets, beds, and clean car upholstery. Its rotating head ensures effective cleaning in unreachable places and is easy on your back, so that you don't have to bend. Amstrad Vacuum Cleaner also effectively vacuums across different floor types, cleaning both hard floor and carpets. Yes, the vacuum cleaner can be used on tiles too! Still wondering about vacuum cleaners vs. brooms? Read on and think again!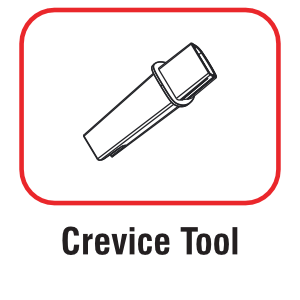 AMSTRAD VACUUM CLEANER WITH CREVICE TOOL
Navigating cleaning in a tough corner? Just use the crevice extension on your attachable hand-held vacuum cleaner to reach remote corners behind furniture.
DEEP CLEAN and HYGIENIC CLEAN
It's an age of technology and multi-tasking and Amstrad Vacuum Cleaner delivers just that! Sweep, Mop and Vacuum in one go with the Amstrad 3-in-1Vacuum Cleaner.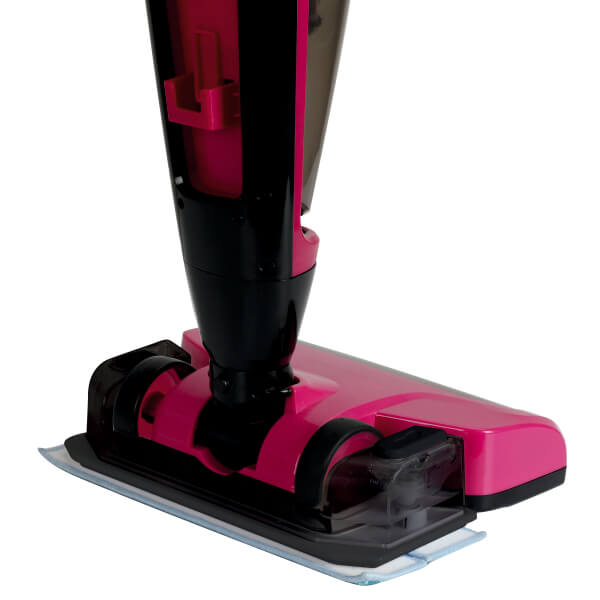 AMSTRAD 3-IN-1 VACUUM CLEANER WITH MOP
An instant click-on and you activate your mop, switch it off and activate the vacuum function to sweep around the house. Now you spend just 30 -40 minutes sweeping, swabbing and cleaning an entire house with just one device! Have dirty window sills or inaccessible corners in the upholstery? Use the detachable handheld device to deep clean corners that you can't access with a regular broom. Does the car need cleaning?  Detach the hand-held vacuum cleaner to give your car seats a deep clean. Whether it's your fancily carved furniture, expensive rugs or unreachable corners of the home, Amstrad 3-in-1Vacuum Cleaner will get the job done.
Amstrad Vacuum Cleaners come with dust tanks that have an in-built HEPA filter. HEPA filters are efficient in trapping tiny dust particles and common allergens inside your home. This means both Amstrad Vacuum Cleaners minimize dust and dander offering your home a hygienic cleaning.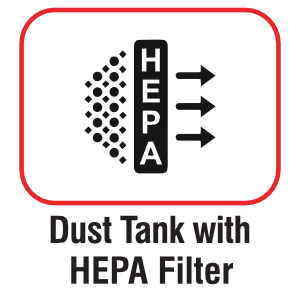 AMSTRAD VACUUM CLEANER WITH HEPA FILTER
This is particularly effective in homes with pets where dander and tiny fur is constantly circulating. In-built HEPA filters in Vacuum Cleaners are tremendously useful in homes that have regular allergy complaints or have young children susceptible to dust. This is why vacuum cleaners are important for homes, to create a hygienic and safer environment for your family.
QUICK CLEANING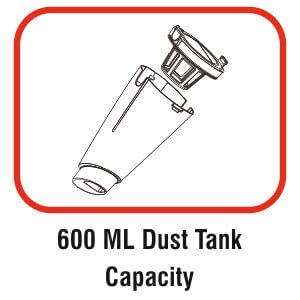 AMSTRAD VACUUM CLEANER WITHOUT DUST BAG
Amstrad Vacuum Cleaners make cleaning quick and in one-go! No more obstructions in cleaning, because the dust bag is full. Amstrad Vacuum Cleaners come without dust bags. A simple and large dust tank makes cleaning home quick, without stopping every single time to empty the dust tank. Now clean straight out, twist and empty straight into your dustbin.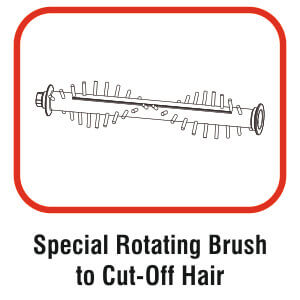 AMSTRAD VACUUM CLEANER ROTATING BRUSH
Find your intense cleaning obstructed by hair and fur caught in the vacuum? Makes you stop every time to clean the in-flow vent, spending some more time cleaning!
Not anymore. Amstrad Vacuum Cleaners are designed with a rotating brush that makes sweeping a quick task. It immediately cuts off the hair and fur into tinier bits on contact. No tangling of hair, no obstructions of fur when you're sweeping anymore on any surface.
POWERFUL & DURABLE CLEANING
Amstrad Vacuum Cleaners have a powerful suction motor which gives you a perfect dusting experience. Built with a 120W motor, it is highly efficient with minimal noise. Have hard-to-reach corners around the house? Let Amstrad suck the dust from crevices where you wouldn't be able to reach otherwise.
Amstrad Vacuum Cleaners come in an aligned straight body design, which makes it durable and sturdy. Both vacuum cleaners come powered with a robust 18.5V 2200 mAH LITHIUM ION BATTERY. Don't worry about heating up or power fluctuations. Amstrad Vacuum Cleaners offer low voltage protection and overloading protection as well. Power up in 3-4 hours, and enjoy a long battery life per charge.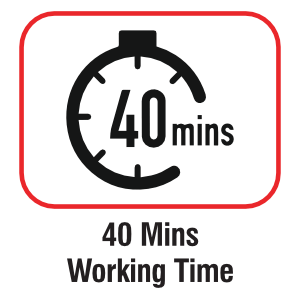 AMSTRAD VACUUM CLEANER CLEANING RUN TIME
Make cleaning easy with different modes at your convenience. Choose your run time and level of cleaning required and pick the Eco Mode or Intense Cleaning Mode. Amstrad Vacuum Cleaners' Eco Mode offers 40 minutes of cleaning on a single power charge. Its intense cleaning mode gives you a powerful 25 minutes of continuous working time.
EASY DISPOSAL
Amstrad Vacuum Cleaners are designed with an easy no-touch disposal system. No dust bags, no washing of dust bags and no replacing of worn-out dust bags. It's easy to clean, durable bag less filtration system allows you to just drop the dust and dirt into your dustbin directly.
Amstrad Vacuum Cleaners are built with state-of-the-art technology, and respond efficiently to the consumers' need of a 360-degree cleaning solution. Built with quality and next generation technology, Amstrad Vacuum Cleaners understand the hygiene levels required today. Cleaning multiple surfaces to multiple cleaning functions, Amstrad's vacuum cleaners make dust-free home an easily achievable task. Buy your Amstrad Vacuum Cleaner now!
GET CLEAN HOMES. GET REAL. GET AMSTRAD.