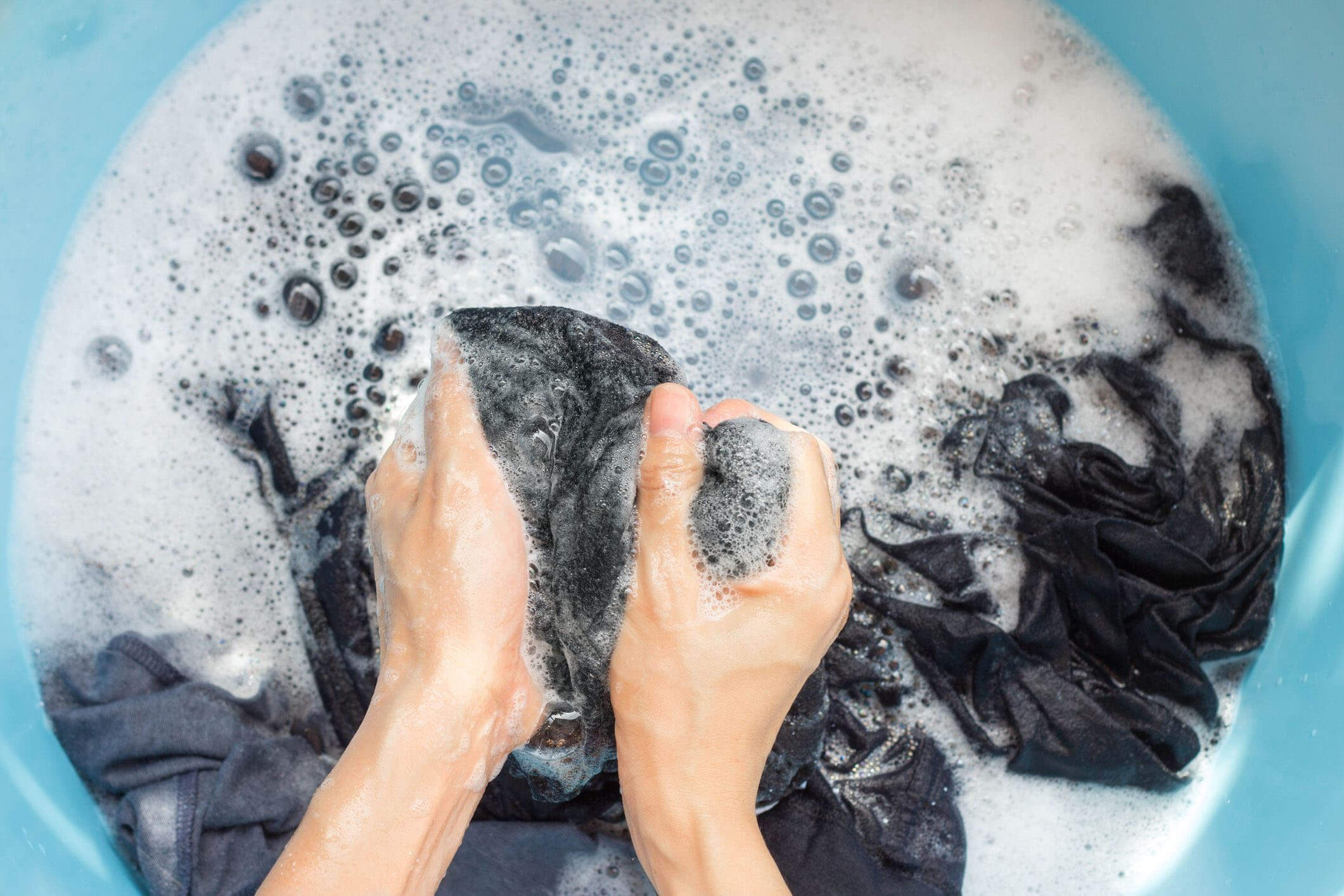 Soak. Scrub. Twist.
Washing clothes by hand requires a great deal of manual work to ensure that your clothes are cleaned in a safe, hygienic and efficient manner. However, the advent of washing machines has saved us from hours of toil and labour. Thus, it is no surprise that washing machines have become a necessity for every household today.
Modern-day washing machines come with a variety of features that have been designed to introduce comfort and convenience to our everyday lives. For the same reason, picking the right one for your home might be a confusing task. Washing machines are primarily of two types- Semi-Automatic and Fully Automatic. It is advisable to understand the functions and features of both to make a prudent choice for your home. So, let's take a look at these two different types of washing machines and try to understand their advantages and disadvantages.
The most basic difference between these two types of washing machine is that semi-automatic models require some form of manual intervention. These washing machines come with two tubs – one is meant for washing while the other one is designed for drying.
As the name suggests, fully automatic washing machines require a negligible amount of manual labour. Just load your soiled clothes in the washing machine, put the detergent in the designated compartment and sit back until the machine notifies you about the wash completion with a sound. Yes, that's how easy it is!
In order to understand which washing machine would befit your needs and requirements, it's important to understand the features of each model.
Semi-Automatic Washing Machine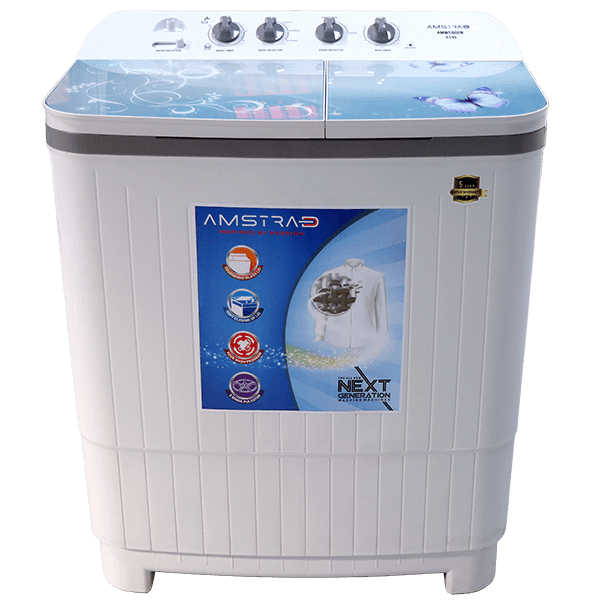 Semi-Automatic Washing Machines are cheaper than a fully automatic model. So, if you have a low-budget, semi-automatic washing machine, it can help you save a great deal of time and hard work. For people who reside in areas where water pressure is low or water scarcity issues persist, a semi-automatic washing machine becomes a better option where water load can be controlled manually.
This type of washing machine does not require a constant water supply. You can decide the amount of water based on your requirement. This puts the responsibility of water consumption on you, whereas the intelligent systems of fully-automatic machines identify the water levels based on the laundry load.
The dryer tub in a semi-automatic washing machine operates on a spin principle- the higher the number of circulations per minute, the faster the drying. If you prefer hand-washing certain clothes, you can also use the machine's drying tub for faster drying.
Considering the presence of two tubs, semi-automatic models are larger in size and occupy more space. Also, due to the presence of two separate tubs, you would be required to shift your clothes from one tub to another for drying. However, if you stay in low water pressure areas, there is nothing like this one!
Fully Automatic Washing Machine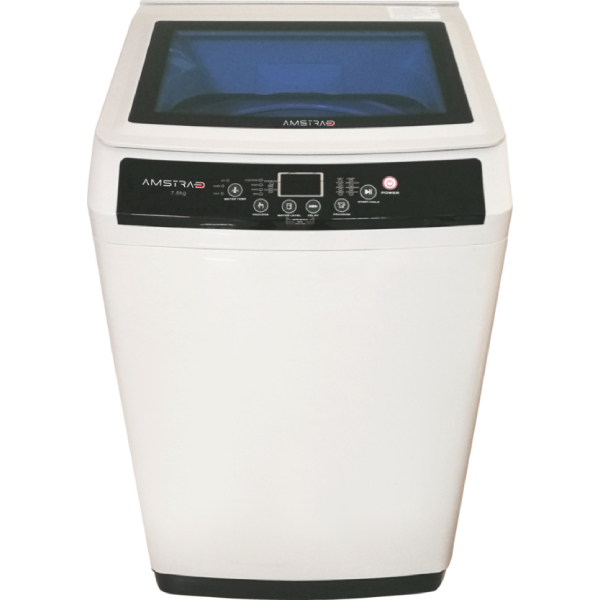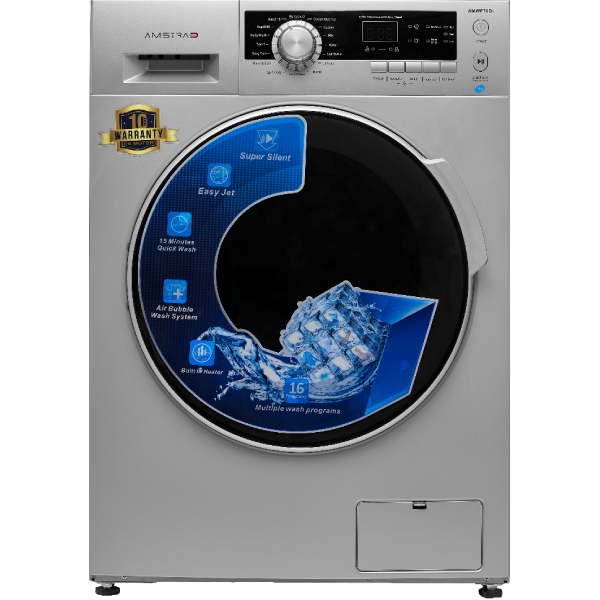 Fully Automatic Washing Machines come with several advanced features that have simplified the process of washing clothes by leaps and bounds.
Convenience: Fully Automatic Washing Machines were designed to bring you utmost convenience. The process of washing clothes in a fully-automatic washing machine is quite simple – connect the washing machine to a continuous water supply, load your clothes into the machine, turn it on, and relax! From filling water to determining the correct wash cycle for your clothes, this model does it all.
Once the clothes are washed, the machine stops automatically and begins the drying process.
Helps Save Water: Fully Automatic Washing Machines come with an automatic water-loading feature that decides the perfect amount of water required to offer a clean, safe and hygienic wash. In fact, front-load fully automatic machines use only 30% of water as compared to the requirements of a semi-automatic machine. Thus, helping in saving water to a great extent.
Easy and Comfortable: Fully automatic washing machines are a compact and lightweight option as they require only one tub for washing and drying, both.
Helps Save Time: For people who are constantly looking to save time, this model can help you with that as well! Unlike semi-automatic washing machines, fully automatic models do not require you to transfer clothes from one tub to another. Thus, it consumes 30% lesser time and is a brilliant option for everyone who doesn't have a lot of time for laundry.
Advanced Washing Features: Fully automatic machines come with a variety of features that ensure an effective cleaning. Whether it's tough stains or heavily soiled clothes, no prior scrubbing is required. Just load your clothes into the machine and it will scrub, remove stains and give you thoroughly washed clothes in no time!Before you set out to buy your fully automatic washing machine, it is important to note that there are two types of this model – Top Load and Front Load.

As the names suggest, Top Load Washing Machines are loaded from the top while the Front Load models have the door on one side of the washing machine. Needless to say, people with joint issues or back problems prefer the top-load models as they do not require you to bend down to load the machine. However, that is not the only difference between these models.Front-Load Washing Machines can be slightly heavy on the pocket, however, it's worth every single penny you spend on it. These models are much gentler with clothes and allows you to wash all types of fabrics in your machine. Yes! From pillows to comforters, you can wash it all in the front load washing machine. Front load machines come with more wash features so that they can cater to different types of fabrics and dirt levels. Also, front-load models are much quieter than top-load models because of their advanced motors and suspension systems. Front-Load Washing Machines are most eco-friendly with respect to water consumption as it requires only 30% water when compared to Semi-Automatic Washing Machines.

Now, what are these features that enable fully-automatic washing machines to wash clothes without any manual intervention?
Amstrad's Next Generation Fully Automatic Washing Machines come with a bevy of advanced features that make it an intelligent model. From identifying the fabric to choosing the right wash cycle, let's take a look at some of the top-class features of fully automatic washing machines.
Top-Load Washing Machine Models 
Fuzzy Logic Wash: Fuzzy Logic enables the washing machine to identify the condition of clothes and dirt inside the machine with the help of sensors. The machine adjusts its operation based on the water intake, wash time, rinse performance and spin speed.
Water Cube Tub: Water Cube Tub helps to massage the clothes efficiently, soak fabrics, get rid of stain problems and clean fabric corners.
8 Wash Program: Amstrad Top Load Fully Automatic Washing Machines are designed based on the Indian conditions of washing. This feature allows the user to set a suitable program based on the fabric, load, dirt level, water quality etc.
Fast Clean System: This feature helps you save around 20-40% of your time as it strengthens the washing beats but maintains the same washing effect.
Front-Load Washing Machine Models 
15 Minutes Quick Wash: Need to wash your clothes urgently? This feature helps you wash your clothes quickly, efficiently and safely every time you're in a hurry. Yes! Just in 15 minutes!
Self-Clean Program: The self-clean program operates in an empty drum, causing 90°C high temperature strong water flow. This is to ensure that the machine cleans germs and bacteria from the drum all by itself.
With the wide range of washing machines available today, choosing the correct one might be a difficult task. However, you can simplify this process by identifying your needs and requirements. For instance, it's important to identify your purpose of buying a washing machine. In addition to that, it is also important to consider a few other factors like the area you live in, the right size and capacity of the washer tub, material of the washing tub, wash programs available in the machine and the safety features it comes with. Go through the Top 7 Things to Consider Before Buying A Washing Machine to get the most suitable washing machine for your home.
It's all about understanding your cleaning requirements and clothing care, to make the right choice. We hope the pointers mentioned above are useful while you are browsing through the range of Amstrad Washing Machines. Don't forget to look at the features before you make your choice.
GET REAL. GET AMSTRAD.